Beyond Essential: Harbor Local Leaders
With the closure of restaurants, more demand put back on grocery and limited occupancy restrictions in supermarkets, our retail customer base will see increased traffic. Consumers will look for quick, safe, and easy locations to access essential items.
Customer Spotlight
Beyond Essential: Harbor Local Leaders
November 17, 2020
With the closure of restaurants, more demand put back on grocery and limited occupancy restrictions in supermarkets, our retail customer base will see increased traffic. Consumers will look for quick, safe, and easy locations to access essential items.
Sun Market
Kennewick, Washington
Sun Market has multiple locations in the Kennewick, Washington area. With Harbor, they focus on community foods and school lunches. During the COVID-19 crisis, they provided over 4,000 school lunches and at least 500+ meals to first responders and local hospitals. Amber, the manager at Sun Market, also made and donated masks to their community, including the one worn by our Lead Store Solutions Rep, Dana Rabe.
Fat Alberts & Lillie Family Market
Southern Oregon
Shari Lillie from Fat Alberts & Lillie Family Market made face masks for their local medical facilities, first responders, and their customers. She made over 600 masks to donate.
Stop And Go Mini Mart
Bend, Oregon
Stop & Go Mini Mart is all about the essentials. When COVID-19 hit, they
implemented delivery services within a 3-mile radius with Vroom and offered curbside pickup. They started a social media campaign around their delivery services saying, "We deliver. You relax!". When toilet paper shortages hit, they offered a roll of toilet paper with every fill-up. Stop and Go Mini Mart has done a great job utilizing social media to show their customers how they are supporting them through COVID-19!
The Convenience Group
Vancouver, Washington
The Convenience Group hired extra team members to increase service to their community during COVID-19. They also adjusted their store selection to offer affordable items to serve all budgets. They were one of the first locations to implement plexiglass partitions at their store. The Convenience Group began offering free PPE to those in need, helping to keep their community safe and healthy. In addition, The Convenience Group's owner, Don Rhoads, increased donations to local food banks, as well as homeless food and clothing programs.
Bellis Fair Shell
Bellingham, Washington
At the onset of COVID, Bellis Fair Shell gave away $25 in free gas to first responder staff at St. Joseph Hospital located in Bellingham, Washington.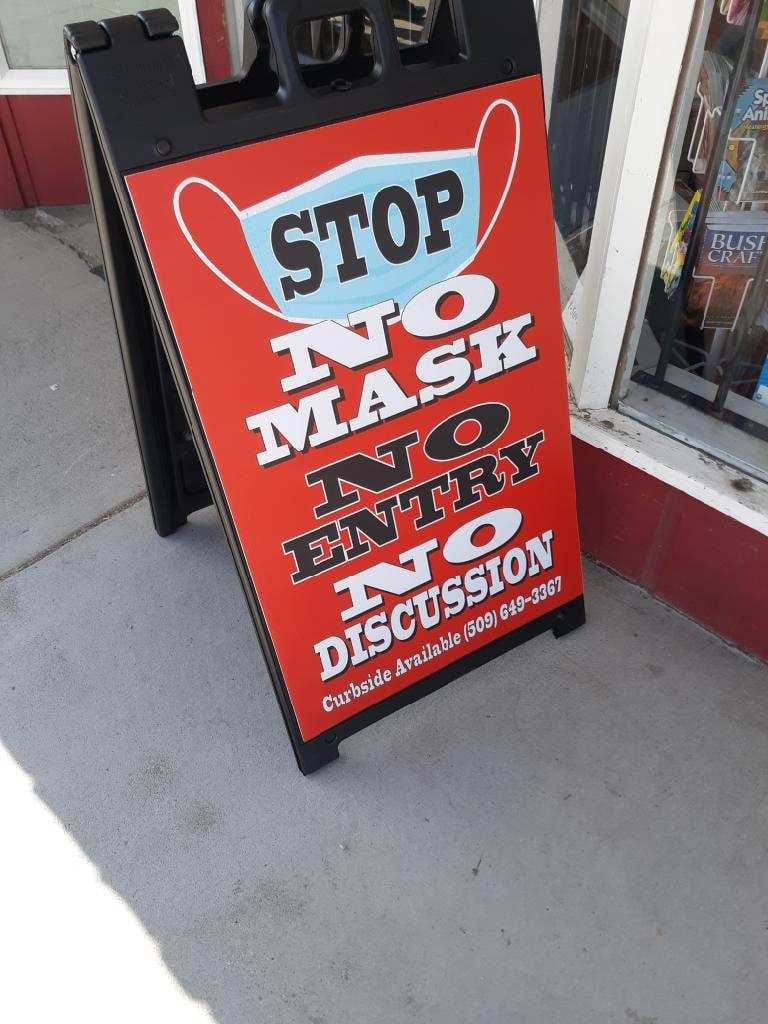 Roslyn Grocery
Roslyn, Washington
Roslyn Grocery is a classic community market serving customers in Roslyn, Washington, offering a wide variety of fresh foods and fresh produce options. With COVID, they began a concierge service for customers. They also have a strict mask policy, protecting the health of their team members and customers, creating signage so it was clear what the expectations were upon entering the store. Roslyn Grocery also worked with a non-profit
organization to prepare and deliver 300 nutrition bags to their community!
Thank you to all of our customers who went above and beyond to serve their communities through COVID-19. Your success is our success, and Harbor is always here to ensure you're able to continue taking care of our customers!
OTHER Customer Spotlight
Discover More About What We Do
Posted on: November 17, 2020
Fruit Valley Village is part of the Minit Mart family located in Vancouver, WA and selling Shell gasoline. This location recently underwent a major renovation. Owner and President Don Rhoads shared insights in what drove this renovation and how they continuously are focused on their community. About Fruit Valley VillageSince the early 1930's, there has been a store at the Fruit Valley Village location. Minit Mart acquired this location in 1968, and it has been part of the business ever since. The store was originally a 2,800 sq. ft. Superette grocery store but eventually transitioned to the convenience model.Minit Mart is a family owned business much like Harbor. They have roots in the Pacific Northwest and are true partners with the areas that their locations serve. About The RenovationIn 2018, Fruit Valley Village underwent a major renovation which was recently completed. The building built in 1968 went from 2,800 sq. ft. to a 12,000 sq. ft. shopping center to better accommodate the local community's needs. The store itself added 1,500 sq. ft., adding a 1,200 sq. ft. kitchen with foodservice, including a teaching kitchen and commissary for the community. With the renovation, Minit Mart brought back the Superette grocery store model offering an expanded product selection and more grocery and fresh options for their customers. The decision to incorporate this model was based on the communities needs for quick, convenient, fresh food selections. "With this renovation we're symbolizing the community's unique identity. From the physical design of the store and building, to the products we sell. Everything is focused on the Fruit Valley identity." – Don Rhoads, Owner & President Community ResourcesIn addition to updating the Fruit Valley Village location, tenant locations were added on property in the 12,000 sq. ft. expansion. A credit union, housing resource center, and foodbank are all tenants in the building. The overall theme of this location is to lift up the existing local populations and provide resources to help them thrive in the community. Thank you Fruit Valley Village and Minit Mart for partnering with Harbor!
Posted on: November 17, 2020
Operating 9 locations throughout Northern California serving Chevron, 76 and Valero gasoline. Harbor's Regional Sales Manager, Tonya Walker recently met with Mountain Markets' Director of Operations, Jared Warren to discuss Mountain Market's recent transition to Harbor. In the next 5 years, how do you see Mountain Markets' brand evolving? We are working on developing a Foodservice program that is unique and tailored to our customer's wants and needs. We are excited to partner with Harbor and begin developing a program that will best suit our customers. Our stores are located in a rural area, so being able to provide a wide variety of foodservice items for our customers, from hot breakfast items, to on-the-go dinners, will be another value added for our local community. We are finalizing the launch of our store branding for Treeline Cafe. This new brand is fresh and eye-catching. The new program branding will refresh and update the look and feel of our stores. Staying on top of trends is important in the convenience store industry, and new branding will differentiate our store in our local community. What is something unique about the Mountain Markets chain of stores? Like Harbor, Mountain Markets is also family owned and operated. Being able to partner with other family owned companies has allowed us to keep things local. With Harbor's help we also began the early phases of launching our new brand for Mountain Markets called Treeline Cafe. We embrace technology and utilize it to be organized and communicate more effectively. This benefits both our team members and our community. We played an active roles in assisting our community during and after the Boles fire here in Weed, California. We also raise money every year for a local Breast Cancer organization as well as contribute to child abuse prevention for our local Community Centers. Since 2010, over $144,000 has been raised for Breast Cancer and since 2013 over $30,000 has been raised for Child Abuse Prevention in our area. How has Harbor helped you achieve your mission since becoming your supplier? Since partnering with Harbor, we have been able to reduce the number of distributors we use and streamline our process of bringingin the products that we need. Through partnering with Harbor and their sales reps, we have also been able to develop a strategic partnering plan that promotes more effective communication and involvement within each of our stores, allowing our managers to become better educated about the products that we carry. Harbor has also helped us in the execution of our branding for our locations by assisting us in developing a brand for our coffee and foodservice programs. Thank you Mountain Markets for taking the time to speak with us, and for being a valued Harbor Customer!