Current Openings
We Can Help Move Your Career Forward
Benefits
We Help You Plan and Save for the Future
All Full-Time Team Members will be eligible for Company sponsored insurance benefits the first of the month after 60 days employment.
- Harbor offers two medical plan options.
- Harbor offers two dental plan options.
- Our vision plan allows you to see any licensed provider.
- Our disability plans offer short-term disability and long-term disability.
- Our life insurance package offers basic and supplement options.
Harbor sponsors and promotes different events throughout the year such as wellness fairs, Million Mile Month, Ride Your Bike to Work Month, walking groups, sporting events and other activities that support Wellness for our Team Members.
All Team Members will be eligible for our 401k plan the first of the month after 90 days of employment. Harbor offers a very competitive 401k match with immediate vesting at 100%.
In addition to the 401k plan Harbor believes is setting all Team Members up for a success so part of the benefits package includes comprehensive wealth management planning. Your plan includes (at no cost) Retirement Planning, College Planning, Investment Review, Cash Flow Analysis (Budget Process), Estate Planning and other planning associated with wealth management.
Team Members are eligible for paid time off (PTO) at a healthy accrual that allows for Team Members to enjoy time away from work. This is a family business and Harbor values work life balance.
We have a warehouse full of food and as a Harbor Team Member you can expect to be a part of some awesome food events and parties, like our Cinco De-Mayo party, BBQs, Ice Cream Socials, Golf, Fall Harvest events, and much more. One thing you don't want to miss is our annual year-end holiday gala and summer parties!

We Believe in Equal Opportunity Employment
We're committed to the full utilization of all human resources and to a policy of equal employment opportunity. We empower all employees to discuss questions related to equal employment opportunity with their supervisors and HR.
Frequently Asked Questions
Applications are reviewed in the order that they are received. There are multiple steps in the application review process and depending on the volume of applications it may take 1-2 weeks to get back to an applicant. Applicants will be selected for interviews based on their qualifications, skills, and experience which mostly closely reflects all the elements in the job description.
Upon being hired, Team Members are provided in-depth training in safe work practices, as well as in procedures and practices.
As we review your application, we may have questions for you. Please be alert for emails or phone calls from us about any further action that you may need to take. Typically, the process involves a first interview with our Recruiter, then the hiring manager. Depending on the role, additional interviews may take place.
Candidates chosen for "Contingent Job Offers" will be required to take a pre-employment drug test and submit information allowing Harbor Wholesale to process a criminal background investigation. Class A Driver Applicants and those applying for some warehouse positions will be required to successfully complete and pass a physical abilities test.
Harbor Wholesale Foods is committed to the full utilization of all human resources and to a policy of equal employment opportunity. The company will not discriminate against employees or applicants for employment on any legally-recognized basis including, but not limited to, race, age, color, religion, sex, marital status, sexual orientation, gender identity, national origin, non-job-related disability, or veteran status. You may discuss questions related to equal employment opportunity with Human Resources.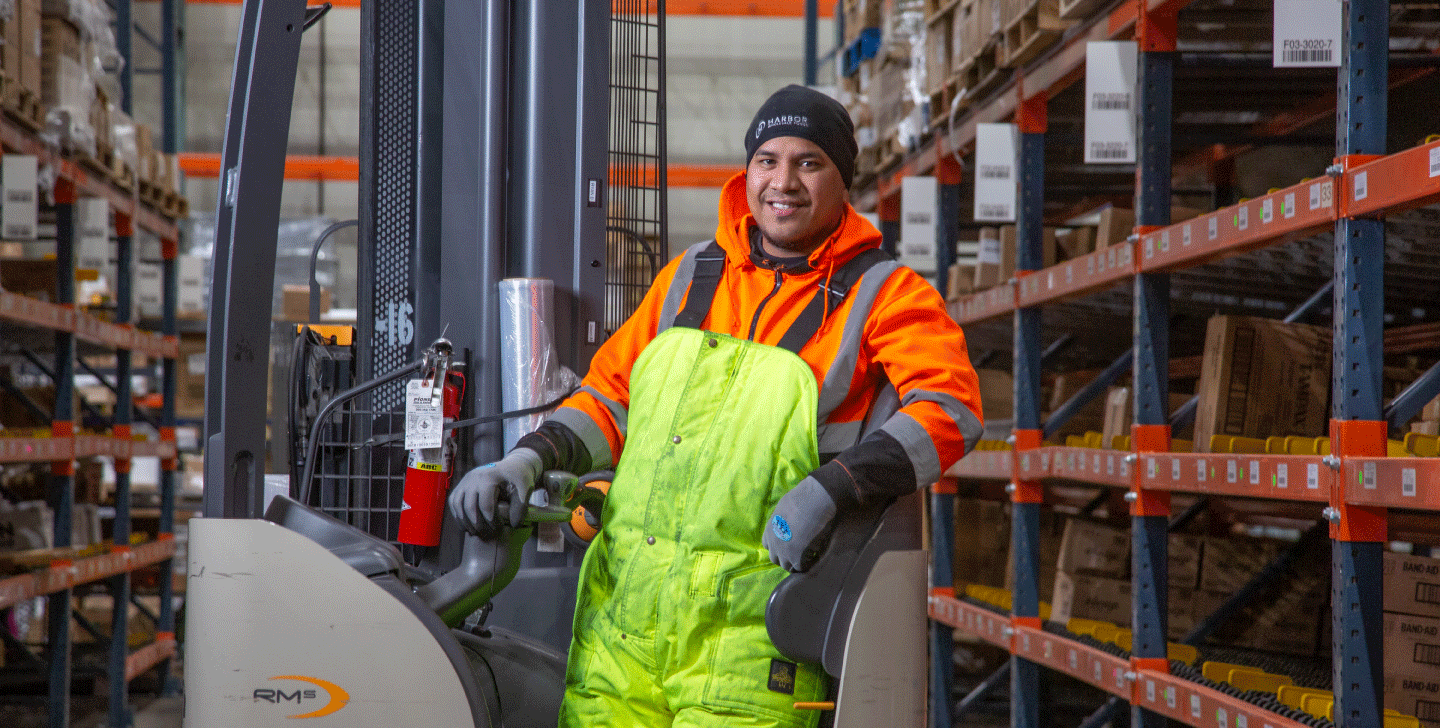 Every day, we work together as one team to delight our customers. Interested in joining us? Explore our culture and start your career at Harbor.