Customer Feature: Fruit Valley Village
September 27, 2019

Fruit Valley Village is part of the Minit Mart family located in Vancouver, WA and selling Shell gasoline. This location recently underwent a major renovation. Owner and President Don Rhoads shared insights in what drove this renovation and how they continuously are focused on their community.

About Fruit Valley Village
Since the early 1930's, there has been a store at the Fruit Valley Village location. Minit Mart acquired this location in 1968, and it has been part of the business ever since. The store was originally a 2,800 sq. ft. Superette grocery store but eventually transitioned to the convenience model.

Minit Mart is a family owned business much like Harbor. They have roots in the Pacific Northwest and are true partners with the areas that their locations serve.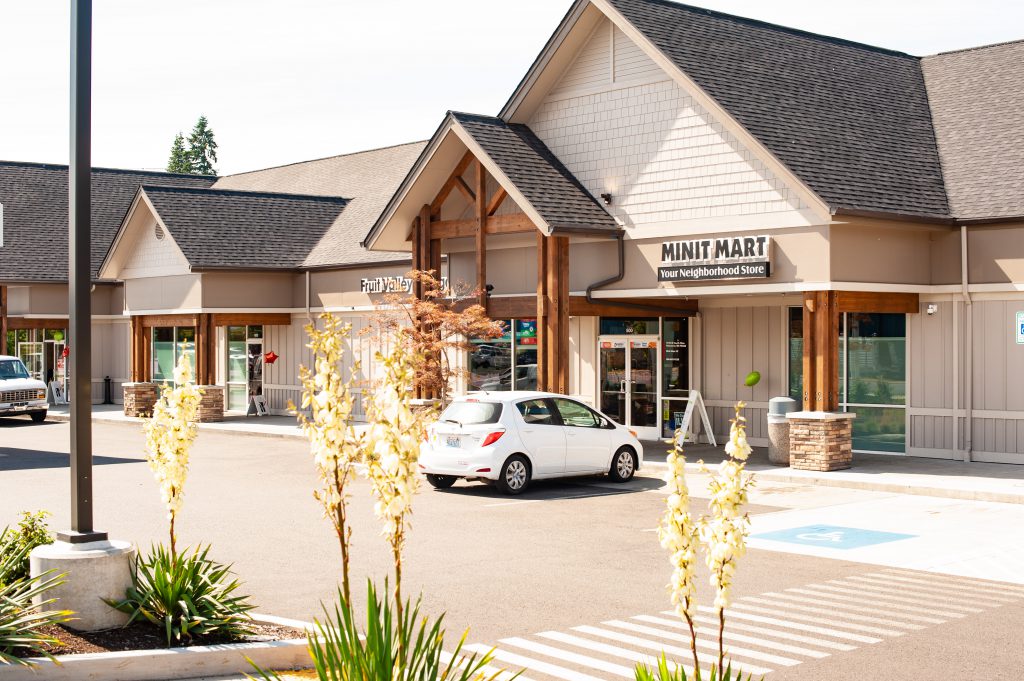 About The Renovation
In 2018, Fruit Valley Village underwent a major renovation which was recently completed. The building built in 1968 went from 2,800 sq. ft. to a 12,000 sq. ft. shopping center to better accommodate the local community's needs. The store itself added 1,500 sq. ft., adding a 1,200 sq. ft. kitchen with foodservice, including a teaching kitchen and commissary for the community. With the renovation, Minit Mart brought back the Superette grocery store model offering an expanded product selection and more grocery and fresh options for their customers. The decision to incorporate this model was based on the communities needs for quick, convenient, fresh food selections.
"With this renovation we're symbolizing the community's unique identity. From the physical design of the store and building, to the products we sell. Everything is focused on the Fruit Valley identity." – Don Rhoads, Owner & President
Community Resources
In addition to updating the Fruit Valley Village location, tenant locations were added on property in the 12,000 sq. ft. expansion. A credit union, housing resource center, and foodbank are all tenants in the building. The overall theme of this location is to lift up the existing local populations and provide resources to help them thrive in the community. 
Thank you Fruit Valley Village and Minit Mart for partnering with Harbor!