New Product Offerings from Mountain Fresh Address Trends in Take-Home
If there is one key trend to come out of the convenience channel through the COVID-19 crisis, it is that consumers are seeking out more take-home options than ever.
Product Feature
New Product Offerings from Mountain Fresh Address Trends in Take-Home
March 11, 2021
A Shift in Shopping
If there is one key trend to come out of the convenience channel through the COVID-19 crisis, it is that consumers are seeking out more take-home options than ever. This is a significant shift from the trends we have seen over the past five years. Where retailers had been focused on reducing the size of their grocery sets and number of large pack options in favor of a broader assortment of single serve snacking and grab-and-go options, we are now seeing space intentionally set aside for take home sizes. Retailers who had been growing their foodservice offerings are now challenged to offer meal solutions in ways that are compatible with carry-out, curbside pickup, or delivery services.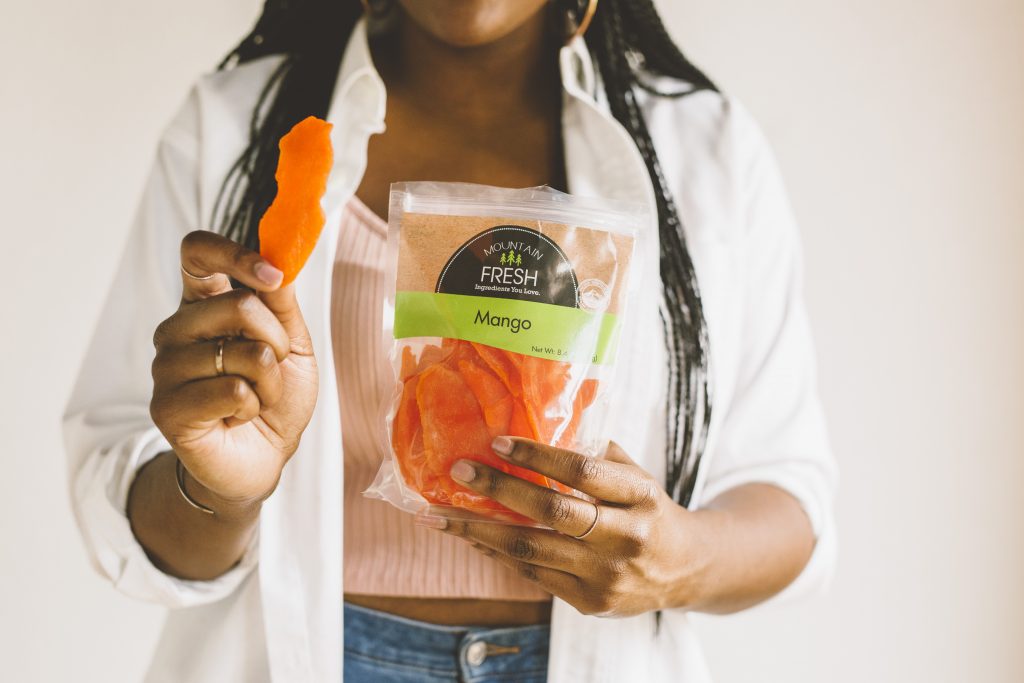 Safety Found in Convenience
But why exactly are we seeing this shift in consumer habits? Convenience stores by nature are set up for speed. It is easy to get in an out quickly without coming into close contact with other customers. In the current climate this means safety. Many consumers feel that fill-in trips to their local corner store or gas station are a safer choice than venturing to the ever-busy grocery store. Those looking to cut down the number of overall trips are opting for larger pack sizes to get them through. Similarly, consumers are finding solace in preparing meals in the safety and comfort of their own homes. However, busy lifestyles have prevailed through the pandemic causing consumers to continue to seek out time-saving solutions at mealtime. As a result, easy, prepackaged, and prepared options are more important than ever. Convenience stores are primed to be the perfect solution for many consumers by offering the fill-in trip essentials and grab-and-go meal solutions in one location.
Mountain Fresh Delivers
The Mountain Fresh Brand has always been focused on providing fresh, quality products made with ingredients you love for people on the go. We're made for adventure, but sometimes navigating that busy pandemic lifestyle is more of an adventure than your favorite weekend hike. Either way, we've got you covered. We're excited to introduce two new product lines designed to fit the needs of today's c-store consumer.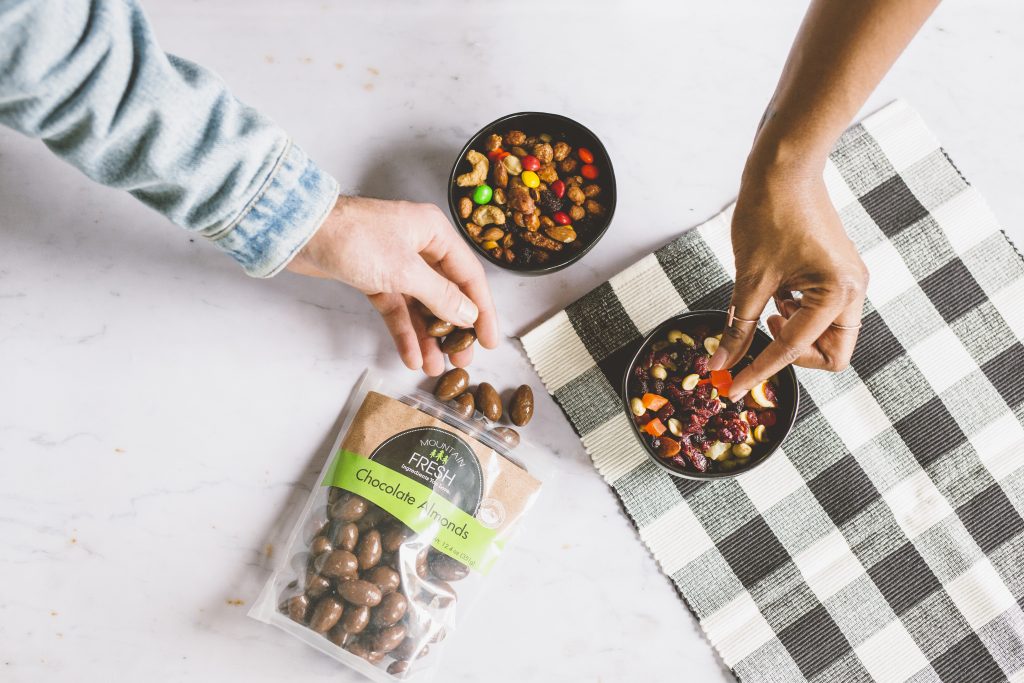 Better for you Snacks in Sharing Sizes
We've taken six top selling varieties of our Mountain Fresh Snacks and packaged them in resealable stand-up pouches. With twice the product as our car cups consumers can eat a little now and a little later or pass the pouch to the kids in the backseat of the car.
The perfect mealtime solution for busy families on the go, our Mountain Fresh Pizzas never sacrifice quality for convenience. Made with all natural, fresh dough and premium meats, cheeses and vegetables we pack on the ingredients you love. While designed to provide an easy grab-and-go meal solution, retailers can also bake any unsold pizzas in-store to sell by the slice. With three classic varieties – Pepperoni, Cheese, and Supreme – there's something for everyone.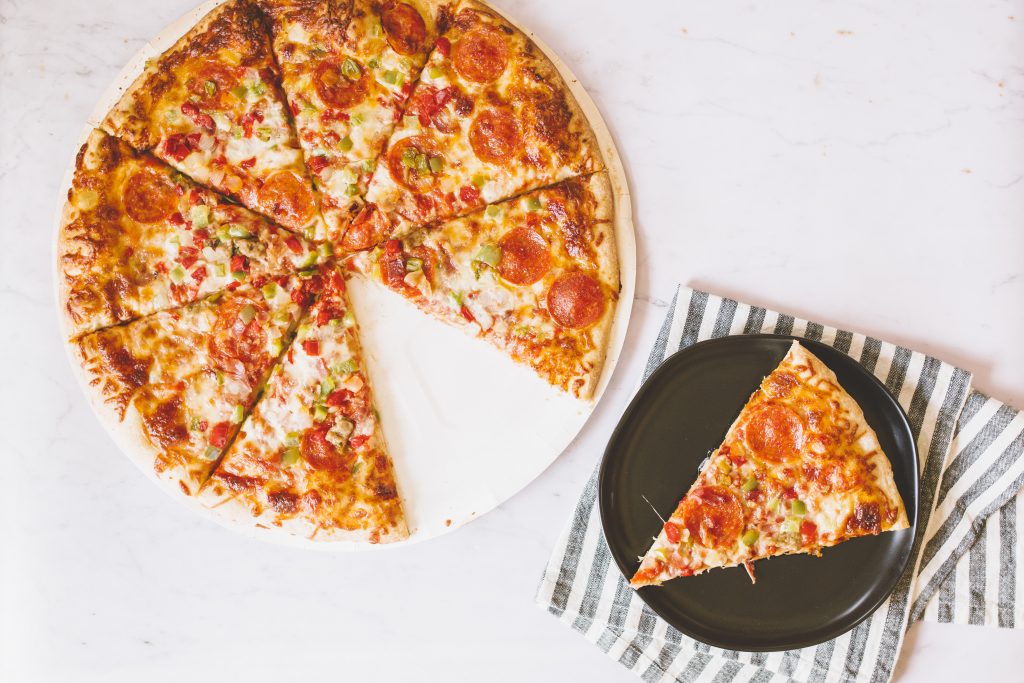 The Mountain Fresh brand is owned and distributed exclusively by Harbor Wholesale
OTHER Product Feature
Discover More About What We Do
Posted on: March 11, 2021
Tillamook Country Smoker Meat Snacks deliver what salty snackers seek while attracting new consumers and offering a strong product affinity with "healthier" products and beverages. Typically on a budget and crunched for time while looking for a protein-packed snack, the c-store meat snack consumer finds exactly what they're looking for on the fly with both traditional and better-for-you Tillamook Country Smoker meat snack options. With 25% of consumers saying they're snacking more frequently these days,[1] Tillamook Country Smoker's diverse portfolio sets store owners up for success in capturing a wide range of shopper snacking demand and maximizing sale potential. Perfect Portable Protein for On the Go Made with premium beef & pork real hardwood smoked to perfection, Tillamook Country Smoker Individually Wrapped Meat Sticks are the fastest growing in the channel and are gaining share.[2] Offered in top-selling flavors that meet consumer preferences, their 1.44oz Individually Wrapped Meat Sticks are also in the Top 10 unit movers in the category with their Pepperoni and Teriyaki sticks moving ~1.5x faster than the category Units/Store/Week average.[3] With 17% of consumers buying more larger sized packages,[4] Tillamook Country Smoker's 4oz, 10oz & 12oz Smoked Sausages in a Bag also offer a convenient, shareable snacking solution for those seeking more than just 1 meat stick to refuel. The Category Leader in Zero Sugar Innovation Taking a protein-packed approach to convenient, better-for-you snacking, Tillamook Country Smoker Zero Sugar Beef Jerky & Smoked Sausages attract new c-store consumers and drive frequency. With zero sugar, zero carbs, 9-14g of protein per serving, and no MSG, added nitrites, gluten or artificial ingredients, they're the ideal snack for consumers looking to cut back on sugar consumption without compromising on flavor. Tillamook Country Smoker's newest addition to their Zero Sugar line-up includes a spicy yet balanced Zero Sugar Hot & Spicy Jerky powered by premium habaneros and available in convenient, resealable bags in small (2.2oz) and big (6.5oz) sizes. Increasing Category Velocity Average with Bulk Meat Snacks The #1 manufacturer of bulk meat snacks for 10+ years, Tillamook Country Smoker raises the Meats Snacks Category Velocity in national chains with its bulk product by 10%.[5] In 2020, Tillamook Country Smoker introduced a new COVID-friendly, "deli-style" wrapped jerky & smoked sausages line. Responding to shifting shopper behavior and preferences that are likely to stick around beyond the pandemic, the individually vacuum-packed nature of these meat sticks locks in freshness and increases shelf life with a packaging design that evokes both small-batch quality and value. The product targets both previous bulk customers and new customers, offering a solution for a $5 snack pack at an accessible, impulse-buy price point that helps increase basket size. Designed for the ultimate merchandising versatility in-store, Tillamook Country Smoker also offers eye-catching, customizable display racks, caddies, and clip strips to make it easy for bulk meat snack fans to stock up. [1] IRI 2021 Snacking Survey % of Consumers [2] IRI L26 12.27.20 Total US Convenience [3] IRI L13 WE 4.18.21 Total US Convenience, IW Traditional Sticks ACV >6.0 [4] IRI 2021 Snacking Survey % of Consumers [5] IRI L26 WE 1.24.21 Total US Convenience
Posted on: March 11, 2021
On March 4th, WB kicked off their marketing efforts for Space Jam: A New Legacy with an exclusive article & cover story on Entertainment Weekly, setting this up to be the hit movie of the Summer! This is also the first time LeBron is speaking out about this previously top-secret project. Lastly, the article confirms the previously communicated release date of July 16, 2021! • Entertainment Weekly article In the month of May, you can get your store ready for the Space Jam release with exclusive Ferrara products.