Product Feature
Crunchy Is The New Gummy
July 9, 2020
Crunchy crawlers is a new, break-though innovation. This product was a 2019 Sweets & Snacks Expo "Best in Show" winner! This product has a poppable shape with a thin, candy shell & chewy fruity center. There is a sour flavor combination of: Raspberry-orange, lime-cherry and strawberry-watermelon. Each piece is a mashup of two signature trolli flavors for an out of this world experience!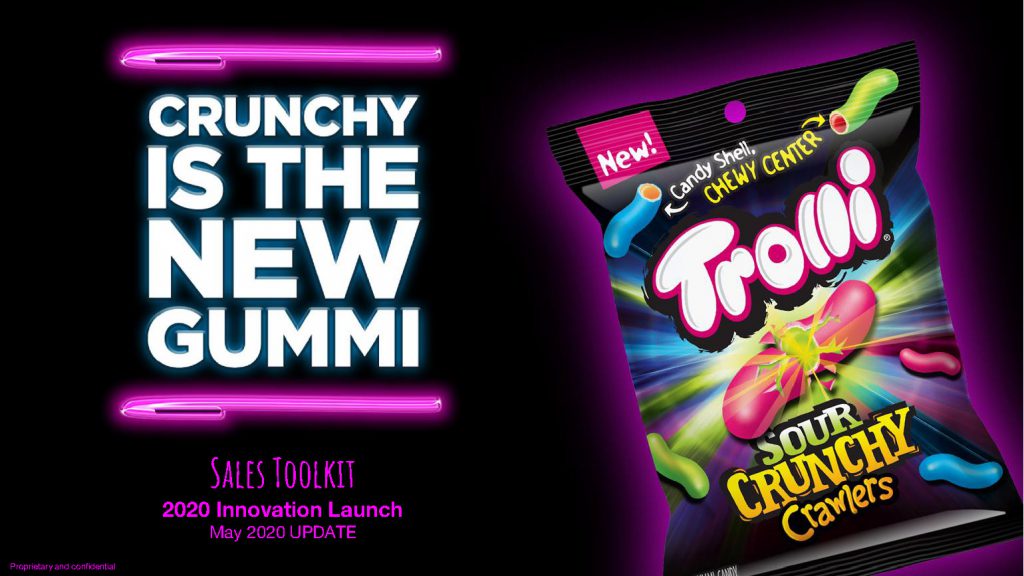 Crunchy Crawlers will be a success at the shelf! 38% of consumers are eating more candy because of better textures. Sensory excitement is the largest consumer need, and sour candy is growing!
Trolli's owned social media channels will feature a series of rich interactive posts dedicated to the Crunchy Crawlers for a highly engaged audience and consumer awareness. Content will come to life with a variety of formats and drive awareness of product attributes and reasons to believe – all with a crunchy twist! Trolli brans has a ton of momentum, fueled by strong growth in core sales, brand awareness and marketing investment!
If you're interested in adding Crunch Crawlers to your store, talk with your Harbor Sales Rep!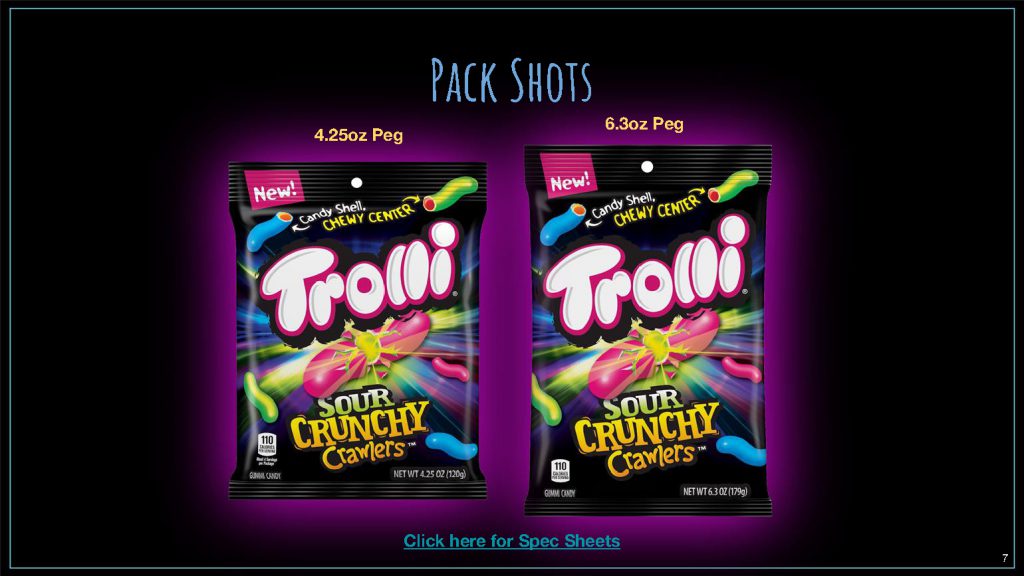 OTHER Product Feature
Discover More About What We Do
Posted on: July 9, 2020
NERDS is expanding its fun and innovative candy line with the launch of the crunchy, gummy, yummy invention you've been waiting for... new NERDS Gummy Clusters! Each poppable piece has crunchy, tangy, mini NERDS clustered around a sweet gummy center for a fun-to-eat, dual-texture treat. Available in the Nerds Rainbow flavor with a fruity gummy, this shareable treat is also perfect for on-the-go snacking. NERDS believes in the power of teamwork. It took a creative and nerdy team of scientists, engineers, researchers, marketers, and more to bring to life the idea of incredible NERDS-coated gummies. NERDS is the playful and fun-to-eat candy with a variety of delicious, crunchy, chewy and gummy options: Original NERDS including the iconic dual-flavored box, NERDS Ropes, Big Chewy NERDS… and now NERDS Gummy Clusters. The original iconic box couples two complementary flavors with dual chambers, allowing candy lovers to pour out perfectly imperfect pieces of pure delight. NERDS Ropes give fans a chewy, fruity string packed with crunchy, sweet NERDS, and Big Chewy NERDS and Sour Big Chewy NERDS have a crunch that surrounds a chewy center. The new NERDS Gummy Clusters have tangy, crunchy, mini NERDS clustered around a sweet gummy center for a poppable tasty bite. The NERDS brand believes that everyone is perfectly imperfect, just like its candy, and wants to encourage people to embrace and celebrate the nerdiness in everyone. The brand champions unleashing your passion, smarts, and creativity to be great at something, anything and everything you choose. NERDS come in many shapes, sizes and colors – and no NERDS are exactly the same. NERDS stories feature six different colors of NERDS characters who each represent a different type of NERDS personality, from creative to spontaneous, and the NERDS characters are always better when they work together. For more information on NERDS, please visit www.nerdscandy.com
Posted on: July 9, 2020
In 2019, Oberto launched a line of charcuterie products that quickly became popular across the Pacific Northwest. Charcuterie is a French word used to describe a variety of cold, cooked or cured meats, which has taken the world by storm in 2020. Oberto charcuterie has artisanal qualities, and specialty cheeses and meats which make this the perfect high quality on the go snack, appetizer or even meal with your salad or in a sandwich. The Oberto legacy started in 1918 when Constantino Oberto introduced authentic Italian Salame and cured meats to the Pacific Northwest. With every step forward, Oberto has always looked back to make sure they're holding onto their heritage. Oberto charcuterie is imported from Italy where the tradition of cured meats and cheeses has been handed down through generation after generation, where the finest prosciutto, salame and cheeses are created. With nine different varieties and sizes of charcuterie, including prosciutto, provolone and fontinello cheeses, Oberto has the perfect tray for any occasion. Oberto prosciutto is aged for a minimumof one year and made with only two ingredients, porkand salt. Oberto provolone and fontinello cheeses are made with 100% Italian milk collected everyday from farms within 50 miles of the Italian production site. Curds are stretched and kneaded in the traditional technique, creating the soft and elastic texture. Each of our nine trays has something different to offer. A lot has changed in the 102 years since Constantino Oberto arrived in America, but one thing has always remained the same – quality, flavor and heritage. Oberto charcuterie is above all others, so upscale your assortment today!