Confectionary Continues to Grow
Confectionery Category is growing at 17% YTD in the Pacific Division and both dollar and unit sales are growing.
Product Feature
Confectionary Continues to Grow
June 7, 2022
• Confectionery Category is growing at 17% YTD in the Pacific Division and both dollar and unit sales are growing
• Trips are currently down, however basket sizes are up
• Consumers are trading up to larger pack types
• Peg Bag and SUP driving growth in Fruity Confections
• Peg Bag makes up the largest share of Fruity Confection dollar sales and is up 19.4%
• Ensure you are offering a variety of Peg & Stand Up bag items
• Mega Pack Segment is driving the largest growth in the Gum Category
• Mega Pack is up 103%
• Single pack gum is up 13.5% and still the largest pack type in the gum category at 56%
• Ensure you are carrying Mega Pack Gum while still offering the form, flavor and variety offered by Singles
• Nearly 10% of Confectionery sales would be missed without new items
• Support Speed to Market with New Item Innovation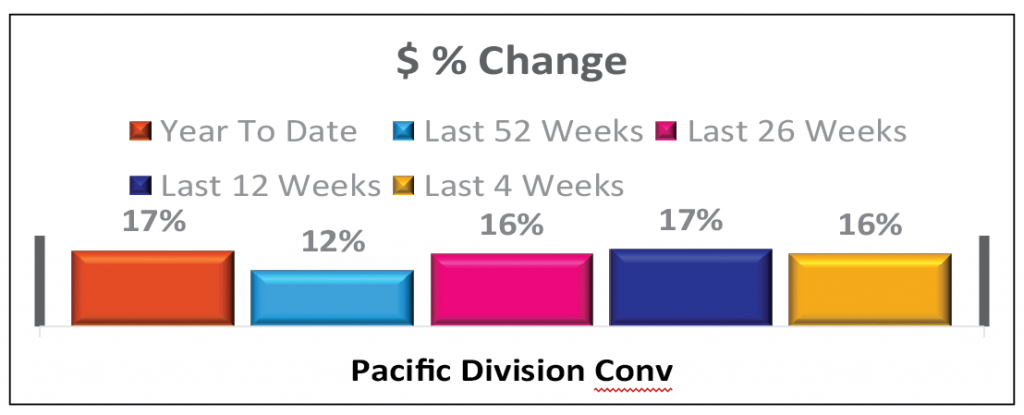 Content provided by Mars Wrigley.
OTHER Product Feature
Discover More About What We Do
Posted on: June 7, 2022
The cheesiest poppable snack experience. Bite-sized, melt-in-your mouth, fun poppable shape, deliciously baked with 100% real cheese inside and out, for the cheesiest taste! DISRUPT THE CATEGORY WITH CHEEZ-IT TOP SELLING, ICONIC BRAND: Cheez-It remains the #1 cracker brand* in C-Store with a 46.0 share of Crackers GROWTH DRIVER: Cheez Its have shown strong growth with +6.5% growth over the past 5 years vs. total cracker category growth of +1.1% CHEEZ-IT CAPTURES IMPORTANT C-STORE OCCASIONS: Cheez-It answers the need for Lunch, Afternoon Snack, After Work Bite, and Late Night Snacking CHEEZ-IT INNOVATION IS INCREMENTAL: Cheez-It has driven category growth, launching platforms that are incremental such as SNAP'd. New CI PUFF'd delivers a distinct product experience to help drive incrementality. CHEEZ-IT SATISFIES CHEESY, SNACK CRAVINGS: Delivering the best of both worlds – cravable, 100% real cheese taste of Cheez-It combined with puffy, airy texture for a unique snacking experience on-the-go anytime, anywhere. STRONG MEDIA SUPPORT: Massive commercial launch plan surpassing 2019 SNAP'd support, including TV, digital and social marketing, to reach over 80% of Cracker HH's.
Posted on: June 7, 2022
Very Berry Nerds surround fruity, gummy centers. A poppable clusters with a sweet & gummy inside and a tangy & crunchy outside!Nerds Clusters is the #1 driver of growth in C-Store. Nerds Clusters is on fire, with all new launch items ranking #1 across all channels. Very Berry is a proven flavor with strong potential for incrementality!