Crunchy is the new gummy
July 9, 2020
Crunchy crawlers is a new, break-though innovation. This product was a 2019 Sweets & Snacks Expo "Best in Show" winner! This product has a poppable shape with a thin, candy shell & chewy fruity center. There is a sour flavor combination of: Raspberry-orange, lime-cherry and strawberry-watermelon. Each piece is a mashup of two signature trolli flavors for an out of this world experience!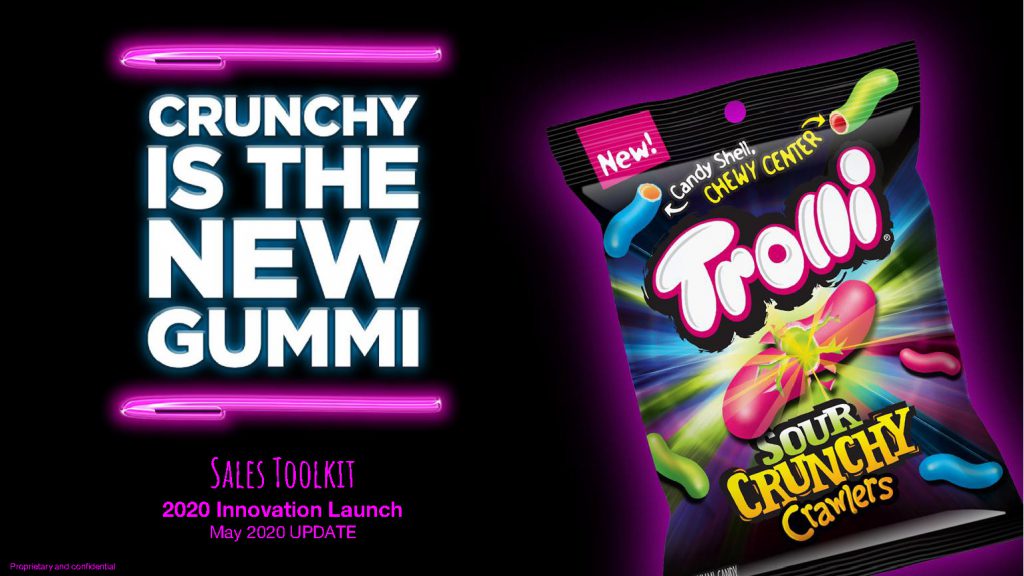 Crunchy Crawlers will be a success at the shelf! 38% of consumers are eating more candy because of better textures. Sensory excitement is the largest consumer need, and sour candy is growing!
Trolli's owned social media channels will feature a series of rich interactive posts dedicated to the Crunchy Crawlers for a highly engaged audience and consumer awareness. Content will come to life with a variety of formats and drive awareness of product attributes and reasons to believe – all with a crunchy twist! Trolli brans has a ton of momentum, fueled by strong growth in core sales, brand awareness and marketing investment!
If you're interested in adding Crunch Crawlers to your store, talk with your Harbor Sales Rep!