How Much Do Your Employees Pay You?
The fact is, if your employees don't "pay" enough for the right to work for your organization, you and they may not have your jobs much longer.
Article
How Much Do Your Employees Pay You?
May 8, 2019
By Mel Kleiman, CSP
Yes, you read that right

The fact is, if your employees don't "pay" enough for the right to work for your organization, you and they may not have your jobs much longer.

Now, I understand that most of us don't think we need to "pay" for the right to be employed. It's the other way around, right? They pay us to show up and do our jobs.

My point is that, while doing their jobs, employees have to produce more in value than they cost; otherwise, the company is on its way to going to go out of business.

So, instead of focusing on the money they earn, encourage your people to look at how much they make for your organization. The more valuable they become to you and the organization, the more money will be made by everyone.
"There is no future in any job;
the future is in the person who does the job. "
Certified Speaking Professional Mel Kleiman is an internationally recognized speaker, consultant and author on strategies for hiring and retaining the best hourly employees and their managers. He is the president of Humetrics, a leading developer of systems, training processes, and tools for recruiting, selecting, and retaining an hourly workforce. For more information, call (713) 771-4401, email mkleiman@humetrics.com or visit www.humetrics.com and www.kleimanhr.com.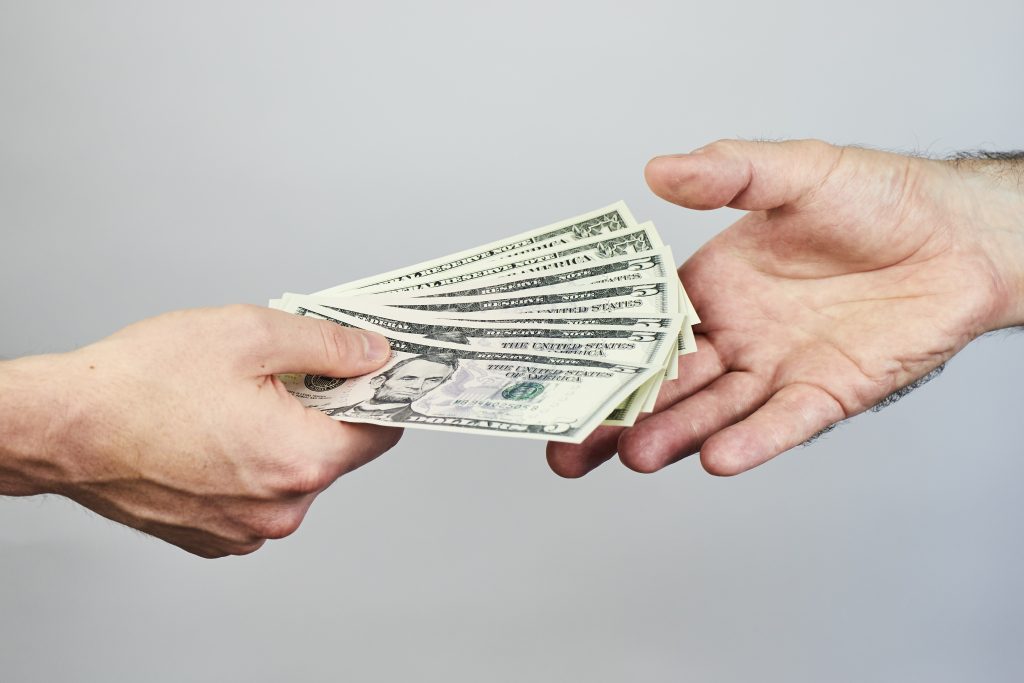 OTHER Article
Discover More About What We Do
Posted on: May 8, 2019
If you have ordered product from Harbor, then chances are you've interacted with someone from our transportation department. Our transportation team is vital to ensuring product makes it out the doors from our warehouse to the shelves of our customers' stores. About The Team Between LDC & RDC distribution centers, the transportation team is 95 members strong. There are several roles that contribute to the success of the team. Delivery Drivers are the team members taking the product into stores. They take care of customers and safely negotiate the daily hazards of driving a semi-truck in and around gas stations or strip mall parking lots. The team also has Shuttle Drivers who travel the freeways getting the loaded trailers to the Delivery Drivers who live in other areas of the states we serve. Shuttle Drivers will also bring the empty trailers back to the distribution centers. Driver Assistants are often team members who have started in the Warehouse and want to start a driving career at Harbor. Driver Assistants help on the longer, heavier routes assisting Delivery Drivers unload. The transportation team also has a group of Administrative Professionals who are behind the scenes every day making sure stops are routed correctly, laying out how the trailer will be loaded, and communicating between departments and the transportation team. All of these individuals come together to ensure our customers are receiving on time and accurate orders. Delivery Drivers start at seven different satellite hubs in addition to our two distribution centers: Mount Vernon, Everett, Pasco, Yakima, Vancouver, Medford, Bend and Redding. How A Route Works Harbor's routes start at all hours of morning and night. On an average day, a Delivery Driver working nights start around 10pm, whereas a day route Driver starts around 3AM. Before starting the route, the Driver will ensure his driving logs are up to date and accurate, ensuring no customers are missed on the route. He checks his paperwork to see if there are any special instructions, what stops he has that day, and how the load looks. Before heading out on a route, a pre-trip inspection of the entire truck is conducted. This is one of the most important action items a Driver will do before setting out on the route. This inspection ensures the truck and trailer are in working condition. At Harbor, we take our responsibility as professional drivers very seriously. The first stop for a Driver can be anywhere from ten minutes to three hours away. All routes are consistent, so our customers see the same friendly faces each week to develop relationships with their Delivery Driver. A Driver typically has anywhere from 12-15 stops on his route, and the entire load on the truck for these deliveries can weight up to 20,000 pounds! For most routes, everything is unloaded by one Driver, pushed into each store or restaurant one load at a time. Our team has grown a lot over the years, and like everyone, they rely on technology more than ever for safety and order accuracy. Our team has gone from filling out paper driver logs and manually counting every piece delivered, to electronic logs on an in-cab computer and scanning orders for proof of delivery. As we continue to develop our use of these technologies, consolidating systems and simplifying data will lead to even more efficiencies and serving our customers even better in the future.
Posted on: May 8, 2019
About The RDC Sales TeamHarbor's team members serve customers all throughout the Pacific Northwest from Northwest Washington to Northern California. This month, we are highlighting our Sales Team based out of our Roseburg Distribution Center (RDC). Our RDC team is focused on ensuring our customers have the right products in the right places and support customer foodservice operations. They are obsessed with our customer's success! About The Newly Added NorCal TerritoryEarlier this year, we officially added NorCal as a territory in our business. Since being officially added, it has become the number one growth area on the RDC team. The NorCal team serves both chain and individually operated stores, helping both groups of customers grow their business' and be as successful as possible. Mountain Market stores, who was featured earlier this year in the Retail Solutions book, is one of NorCal's customers. Thank you RDC Sales Team for serving our customers and being obsessed with their success each and every day!