Get To Know Split Shift Coffee Company
November 12, 2018
We recently sat down with Stephen Zirschky, Coffee Program Manager at Harbor, to learn more about our new coffee brand, Split Shift.
Tell us a little about the development of Split Shift.
I always like to say "your brand is your promise" – it's a platform for you to create an opinion in someone's mind about what you're about. Whatever a person's opinion of you…they're right in their mind. Split Shift is about putting your nose to the grindstone and getting [it] done – a coffee for the working class, those that work a split shift and do what it takes to accomplish their dreams. We want to showcase the classic Americana mindset & entrepreneurial spirit in every avenue: in our customers and the end coffee drinker both.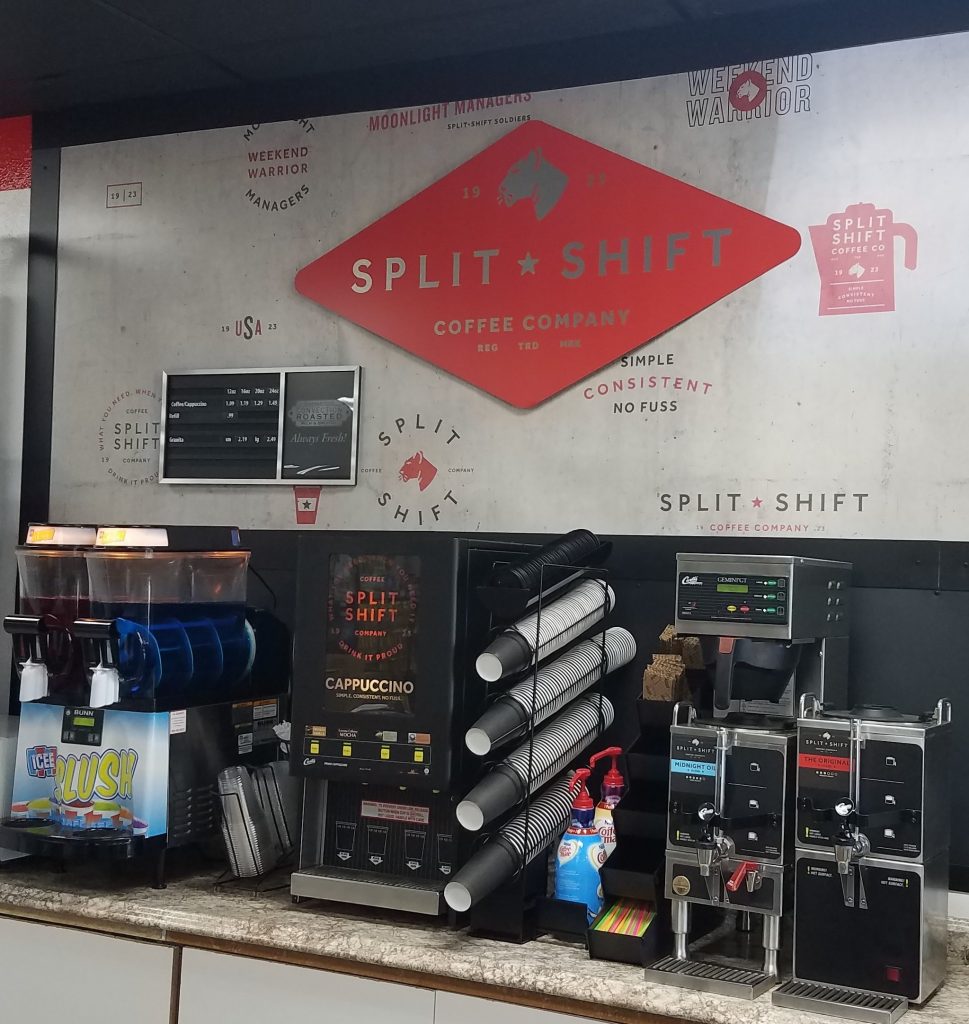 Who is the target audience of this new brand?
I think I partly answered this in the question above, but we are putting a lot of focus on the American working class – we take a lot of pride in getting our hands dirty to do whatever it takes to meet our goals, and want to recognize those that do the same. That being said, we want this brand to stand in any circle of life…the first phrase we used to describe Split Shift was "everyone's cup of joe". Whether you're working that split shift, have yet to enter the work force, or flying a private jet to your next big venture – we want this to be the coffee for you.
How do I know if a store is a good fit for the new coffee brand?
I would first ask what do you want to get from your coffee bar? Split Shift was built with the goal of sustainability & profitability in mind. We want to grow the bottom line through increasing the amount of people drinking your coffee. The industry itself is in a state of flux. Starbucks is invading the convenience space more than ever & major chains are all moving in the direction to imitate Dunkin Donuts, Starbucks, and McDonalds in terms of quality, customization and variety. The old adage is going to ring true – "if you're not first, you're last". If you've been serving the same thing for the last 3-5 years, it's time to take a look at what's new with us.
What are you most excited about in regards to Split Shift?
We're extremely passionate about coffee (as you can tell). What I'm most excited about is that we are able to express that passion through Split Shift. Everything from the brand imagery to the origin & roasting was handled by us & tailor made to our specifications. What that means is that not only can you see our obsession, but that if anything doesn't jive with what we want this brand to be…we can change it. That's what's so cool about the entrepreneurial spirit, right? Taking your destiny into your own hands?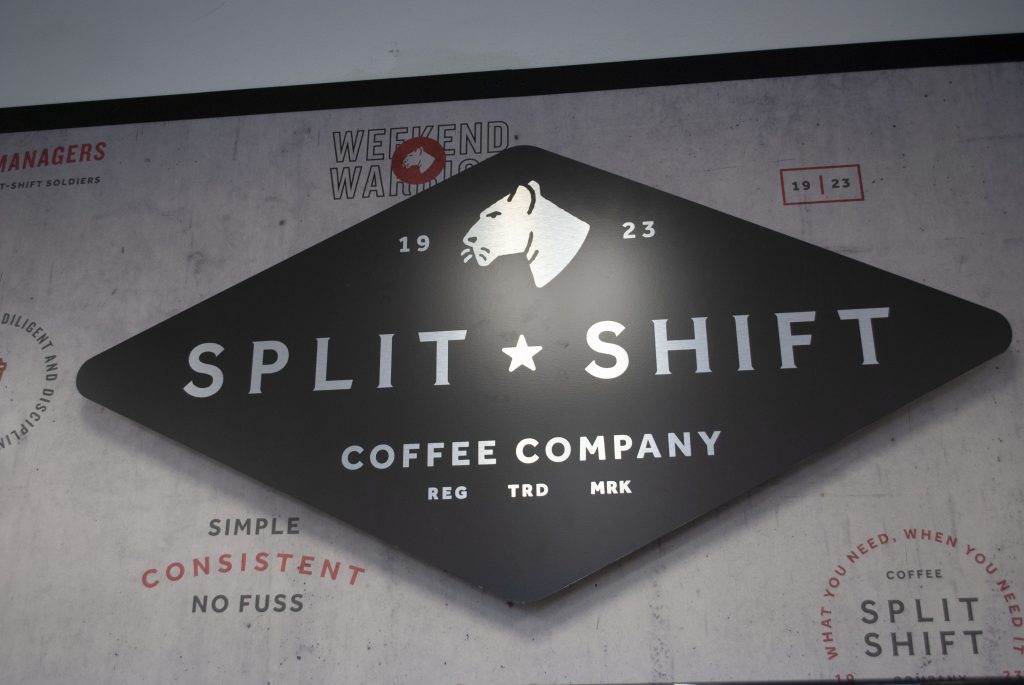 Tell us about the Coffee Blends for Split Shift, what are the different options?
We have a small army of single origin & blends in our lineup as of today:
Two types of "house blends" one for use with milk & one that tastes best black
Two dark roasts, one meant for putting hair on your chest and the other as a dessert coffee
A light roast that showcases all the elements of a bright/light bodied coffee
Two single origins (for now) – a Costa Rican and a Sumatran
Three "flavored" coffees for some of our markets that show an affinity to specific flavors (i.e. vanilla or hazelnut)
While not caffeinated, we can't forget about our decaf! We took the best elements of our "original" house blend and replicated the flavor profile
Why should someone add Split Shift to their store?
To touch on what I said a few moments ago – Split Shift was created to help grow business & give the end consumer the kind of quality they pay $3 more for in a drive-thru. We obsessed over the construction of this brand. With all the time, energy and passion it took, we did not want to do so just to add another notch to our portfolio, but to make a major difference in the industry. Now is the time to rebrand the term "gas station coffee", as I like to say.