Salty snacks see steady growth across all demographics
July 9, 2020
In a fast-paced world where consumers' lifestyles and identities are quickly evolving, so too are their expectations around food. Great-tasting food is still incredibly important. But it's become table-stakes, because in today's world, consumers need so much more from the brands they buy. Consumers are seeking elevated experiences, creating a more personalized approach to overall wellness (including mental health), and looking for innovation to aid in quick, and expressive decision-making.
(McKinsey & Company).
All snack food types are winning in the morning, and on & off munching has become less sweet while savory is growing.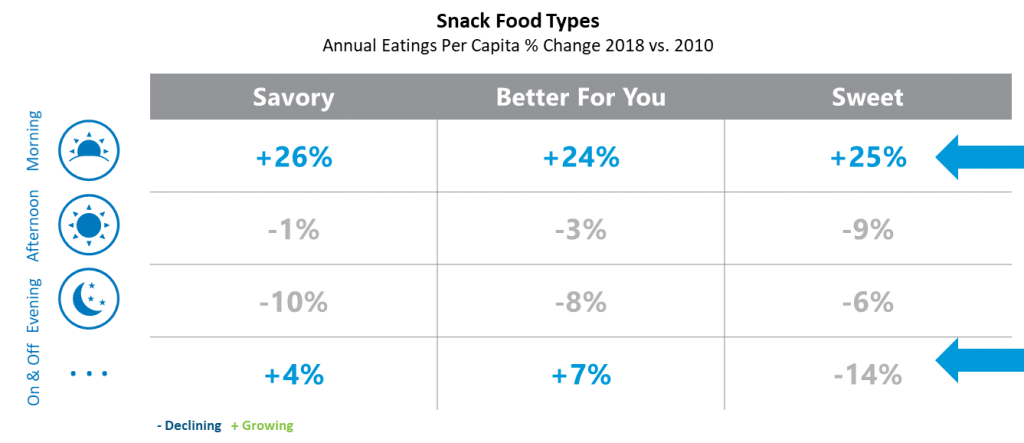 Salty Snacks is one of the strongest performing categories in C-Stores, generating $15.76 in revenue per 100 store visitors, well above average for the channel.
Salty Snacks has very strong appeal to a variety of ethnic groups, as Hispanic (18%) and African American (14%) shoppers are heavily overrepresented relative to their storewide averages.
 
Caucasian shoppers, who represent the lion's share of shoppers storewide, under-index at 66% of Salty shoppers. Salty Snacks shoppers also are slightly younger than the general shopping
populace of the stores. Millennials represent 52% of Salty shoppers, on the high side of average, while Children under 18 account for 2% (above average).
(Videomining 2019)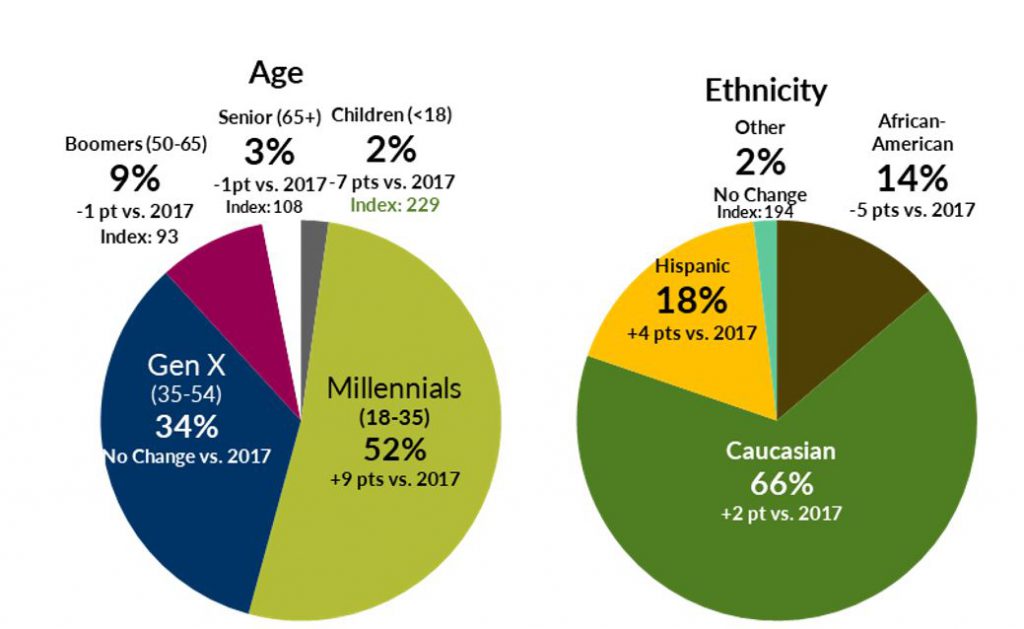 Lunch (11 AM-2 PM) is the key daypart for Salty Snacks, accounting for 20% of daily sales. No single aspect of its performance peaks at Lunch, but its overall exposure, engagement, and closure are all at near-daily highs. Salty performed very well during Late Night, generating 7.4 buyers per 100 store visitors. Overall, there are fewer people in stores during this daypart, so the daypart only accounts for 9% of daily sales.
(Videomining 2019)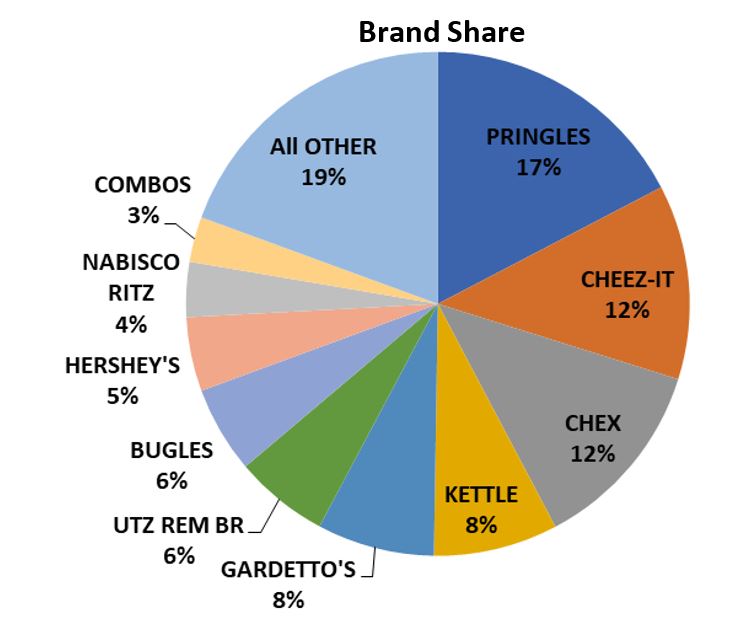 Warehouse Salty is up +1.3% in the Pacific Division over the past year. Chex Mix, Bugles, and Gardetto's are all in the Top 10 brands for the region. Gardetto's Original Snack Mix is the #1 item by dollar sales in the market, followed by Cheez It Grab N Go Cheddar 3oz. Gardetto's Rye Chips, Chex Mix Traditional 3.75oz, Chex Muddy Buddies.
Article content provided by General Mills.