Path Of Progress: Jesse Ryan
October 25, 2017
Jesse has worked at Harbor for 18 years. He started working in utilities, but over the years has transitioned through various roles and is currently on the Sales Team.
Q: What roles have you held at Harbor?
J: At the Tumwater Warehouse I was Utility, Stocker, Picker, Receiving, Delivery Driver, and Inventory Control Assistant. At the Dominic's Warehouse I was Picker, Stocker, fill in Espresso Delivery Driver, and Java Service In-House Technician. On the Sales Team I have been Java DSD Delivery, Account Manager and now Territory Sales Manager.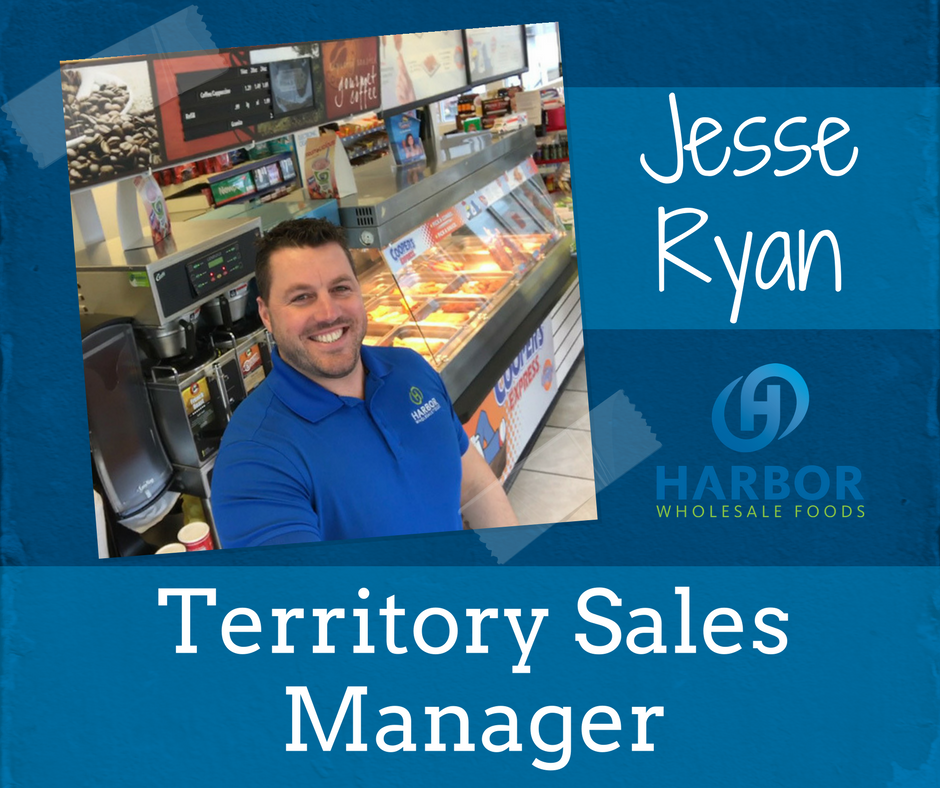 Q: How did you make the transition from where you started to where you are now?
J: In 1998,  when I was 16 years old, I applied for a part-time afternoon position being what was essentially the janitor. I cleaned the offices, swept warehouse floors, unloaded the trucks, and emptied all the garbage cans and cardboard bins. After 6 months, my work ethic was noticed and I was promoted to afternoon Stocker. I then stocked every department in the Warehouse except the mezzanine (shoutout to the OG employees who know what that is). When I graduated high school, I started working full time as a grocery picker. I then learned how to pick in the freezer and cooler and re-pack as well. On Fridays I would come in and work as a Delivery Driver in the morning and then work as a Receiver Friday afternoons. In 2001 I was asked to assist the Grocery Supervisor in the picking operations. I would organize the pick routes, work with the loaders in staging the routes, fill outs in the orders, organize Costco and cash and carry inventory replenishments, and close the Warehouse down at night. In 2002, I started college courses and was asked to work part time as an Inventory Control Assistant while in school. In 2004, I came back to work for Harbor in the Dominic's and Java Warehouse. Similar roles at this Warehouse led me to filling in for a Java DSD Sales Driver. That fill in role led to a full time position in May of 2005. Java DSD was incorporated into Harbor Wholesale and I became an account manager in 2008. I was then promoted to Territory Sales Manager in January 2012 and hold the same position today.
Q: How long have you been with Harbor?
J: 18 years cumulative. 1998-2003 and 2004-present.
Q: Any advice for advancing your career at Harbor?
J: Understand that nothing is given for free. Work hard, be reliable, show up early, continually look to improve yourself and never be satisfied with where you are. Never say no to a task asked of you and always show an eagerness to fulfill even the most mundane of tasks.
Q: As a long standing employee, what do you think is the most important quality to have to get your career started at Harbor?
J: Self motivation and reliability.