July 26, 2019
ABOUT OUR CUSTOMER SERVICE DEPARTMENT
Meet the people who process your orders every day. The customer service department is comprised of thirteen team members. Our Customer Service Representatives are truly "Obsessed With Your Success" and will do everything in their power to make sure they serve our customer's efficiently and accurately. From recommending products, resolving issues and taking orders, our friendly Representatives strive to make it "easy" for our customers.
"I love the one-on-one interactions that we get to have with our
customers daily and the ability to get to know them. It really creates strong
relationships and teaches you that we are all a team. You learn that the success of others is also your success and vice versa. Teamwork makes the dream work!" – Alexis Marx, Customer Service Representative
WHAT HAPPENS WHEN YOU PLACE AN ORDER
There are a variety of ways you can place your order with Harbor, but all of them are processed by our Customer Service department. Once an order is received in the system, a Customer Service Representative, who is responsible for a specific set of routes each day, reviews the order looking for duplications, excess quantities or any oddities. They will also check to make sure the order is similar in size to previous orders, as well as making sure we have an order in the system. If necessary, they will contact the customer to confirm quantities, items, etc. Once all orders on a route are verified, the route is closed. Transportation then takes over and releases the route to be built on the truck and delivered to the store.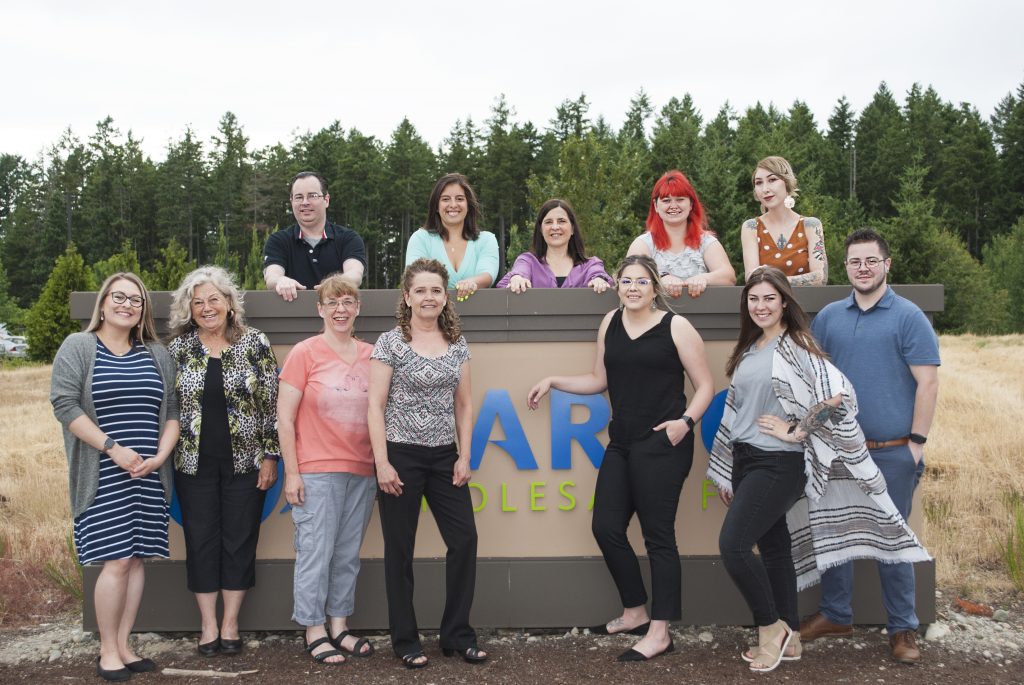 "What I Love about Customer Service is that it is NEVER boring! Harbor has so many great customers that it's easy to go the extra mile to meet everyone's needs. We get to be involved in so many aspects of the business that allow us to learn so much about our custoemrs and about Harbor!" – Joy Stidd, Customer Service & Sales Support Lead
Thank you to all of our customers who work with us and our Customer Service Team each and every day!
July 11, 2019
With more consumers putting a focus on low calorie beverages, Water and Sparkling Water products are seeing a spike in sales.
Why should you expand your Unsweetened Sparkling Category?
Sparkling Water is experiencing extreme growth in the Convenience Channel and is not expected to slow any time soon. Experts anticipate category sales ($) to double in the next three years.
67% of new Sparkling Water customers are entering through flavors. Broad flavor variety is critical to capture new and returning customers.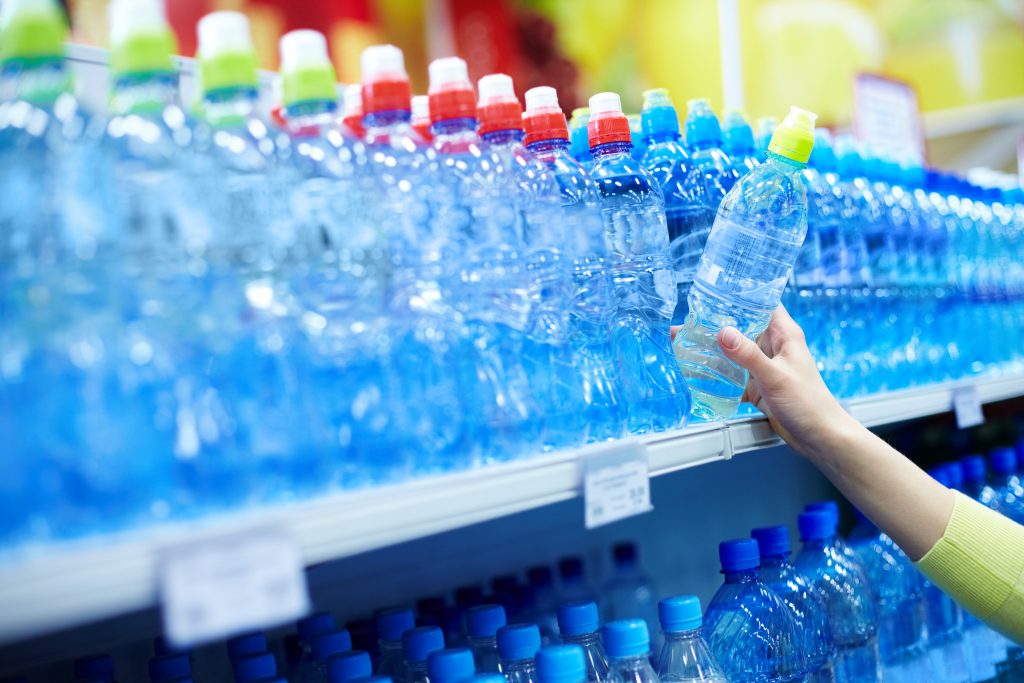 Unsweetened Sparkling Water is the fastest growing beverage segment at +21% in Sales. Perrier has a 45% share of the Sparkling Water category and is driving 31% of Sparkling category growth.
Nearly 4 out of 10 Consumers will drink Sparkling Water by 2021.
Although Sparkling and Flavored Water sales are increasing, be sure to limit flavor duplication on the shelf. Only add flavors that are broad and diversify your cold vault selections for best sales results.
In addition to consumers seeking out better for you beverages, Perrier Natural Flavor and other Sparkling Water products are Partnership For A Healthier America Healthier Food and Beverage Guideline approved. Drinking Water is proven to help improve your mood as well as help you and your customers stay energized. You are what you drink, so drink up!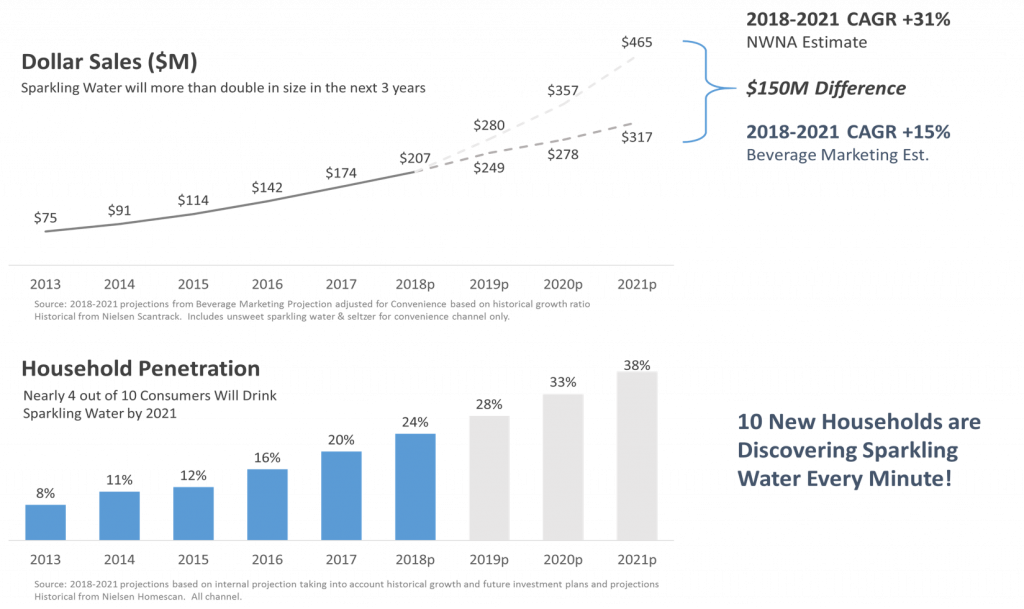 July 11, 2019
Darigold FIT milk delivers sustained energy with 75% more protein and 40% less sugar than whole milk. Bring it along on your busy day or pack it on your next big adventure.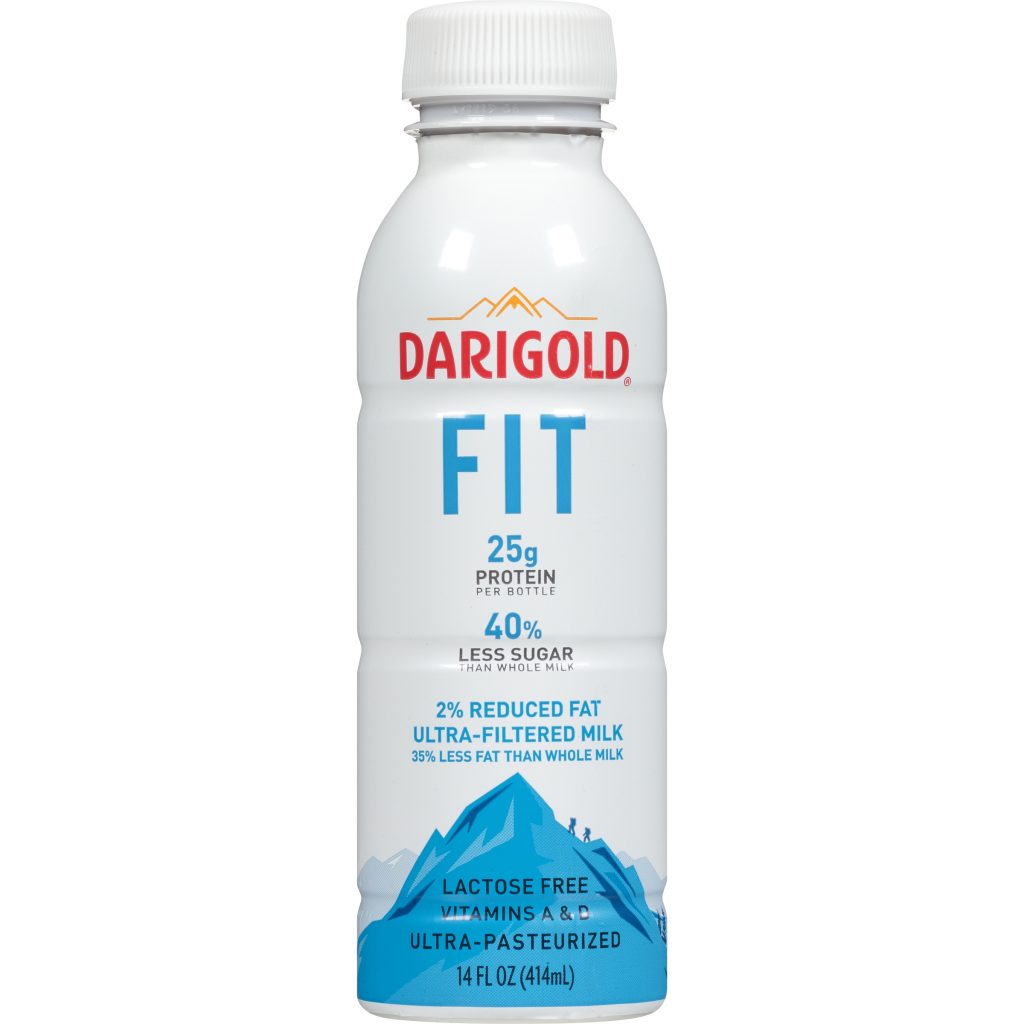 This milk has better nutrition versus regular 2% milk with 14g of protein and 7g of sugar. Plus, it's lactose free! Available in 2% White Milk and Chocolate.
Dairgold FIT Milk was also recently recognized by the World Dairy Innovation Awards by being nominated for Best Dairy Drink.
FIT milk also benefits retailers, by driving trade up and incremental category profit. Darigold also has an extensive support plan, which will drive more shoppers down the aisle while building awareness and trial.
Talk to your Harbor Rep about adding this product to your dairy lineup today!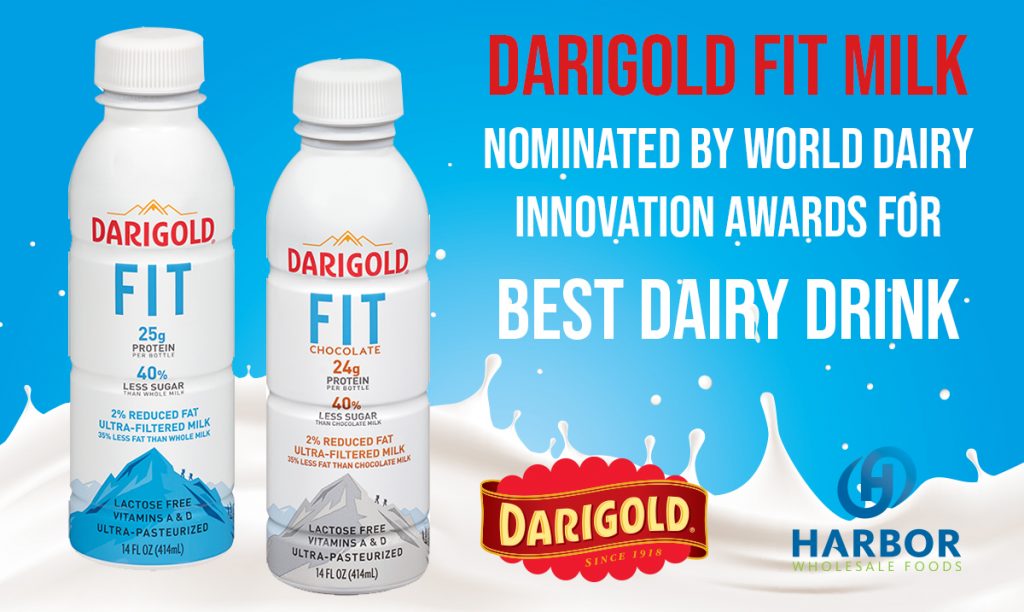 June 5, 2019
This year the Washington Food Industry Association launched the Excellence in Safety Award. They came to Harbor, as well as many other businesses, and interviewed our (and the competition's) CEO, a safety committee member, a floor employee, and a manager to learn about what we are doing and evaluate our commitment to safety. They also reviewed our applicable documentation and completed a facility walkthrough to spot check our work and validate the effectiveness of our programs. Other large businesses in the WFIA include Charlie's Produce, Franz, and McLane Northwest as well as many other grocery store chains and suppliers. We have many great partners who became our competition for this award and we won! I'm proud to announce that Harbor Wholesale Foods was selected as the winner of the 1st Annual Excellence in Safety Award!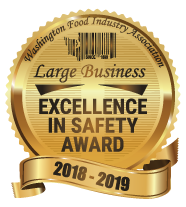 We are very proud of our team's achievement. We have been anxious to raise the bar on safety in any way possible. In entering evaluation for this award, the chance to win was a driving factor, but the ultimate motivator was to up our game; to meet and exceed the standards set forth. We were also interested in seeing who else would enter to give us some ideas with whom to compare programs and drive further excellence. We have been establishing a culture wherein every manager's primary job is safety manager. We have been empowering employees to deeply engage in the safety of the team, driving increasing feedback, suggestions, and participation in the safety process. While we have improved our results, establishing a healthy management commitment to safety is our proudest achievement.
Congratulations Team Harbor for making a difference in safety! Congratulations for caring for our team and community by building our culture of safety! Excellence is a pursuit, a way of life, not an end. Keep driving!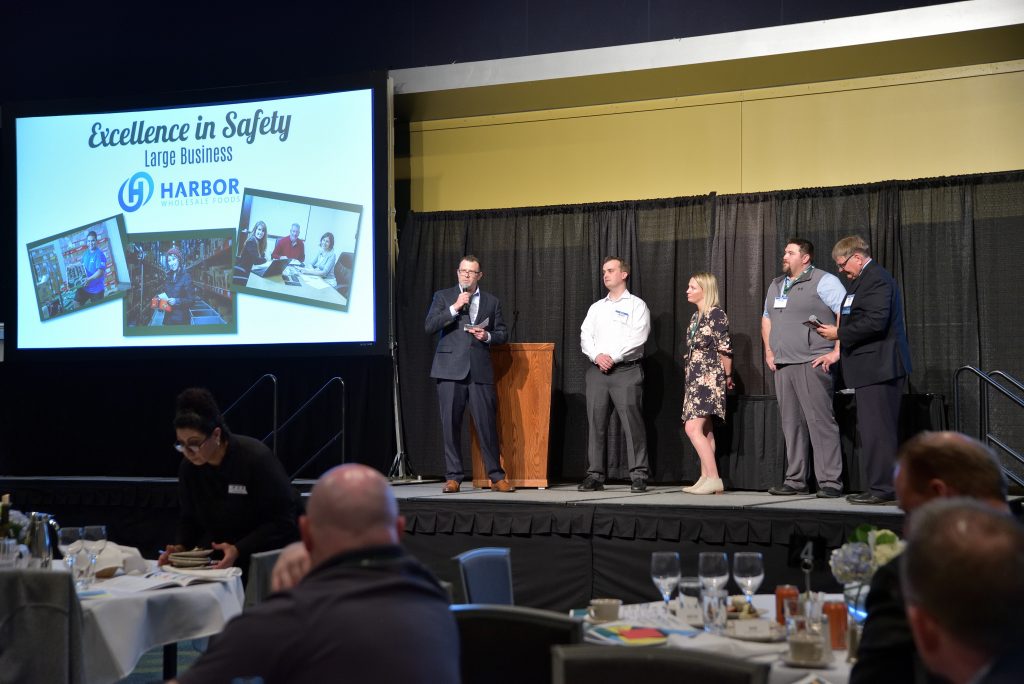 June 5, 2019
In 1994, BIC a world leader in lighters, and the Consumer Product Safety Commission (CPSC), ushered in a new era of lighter safety, mandating that lights like BIC's sold in the U.S. have enhanced child-resistant features to reduce the risk of children accidentally starting fires with lighters. BIC was instrumental in enabling this new rule, providing critical support to CPSC. That same year, BIC partnered with Fireproof Children, a division of Community Health Strategies focused on fire safety education, to launch a public education program "play safe to be safe!" to educate young children about fire safety.
Over the past 25 years, the efforts of BIC, CPSC, Fireproof Children and many other dedicated organizations and individuals have proven action and advocacy work to improve lighter safety. Since the government mandated child-resistant lights and following public education efforts, the U.S. has seen declines in the number of serious fires, number of structure fires started by children, and children starting fires while playing with lighters and matches.
However, now all changes since 1994 have been for the better. Not all lighters are created equal, which is why it's important to sell high-quality lighters in your store.
Low-quality generic lighters are flooding the U.S. marketplace. 70% of the lighter models tested in the U.S. did not meet safety standards set by American Society for Testing and Materials International. This means they can lead to serious fires, property damage or injuries.
BIC Lighters meet or exceed all safety standards. By stocking BIC in your store, you are helping to educate your customers on high-quality lighters and the importance of them. Plus, with their wide variety of patterns and lighter options, your customers are sure to find a lighter that fits their personal style.
Check out the June 2019 Promo Book to learn more about BIC and see the current deal on their products!
Information was provided by BIC Lighters.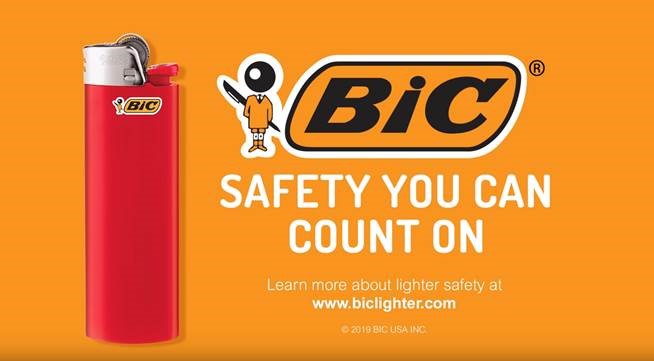 May 8, 2019
By Mel Kleiman, CSP
Yes, you read that right

The fact is, if your employees don't "pay" enough for the right to work for your organization, you and they may not have your jobs much longer.

Now, I understand that most of us don't think we need to "pay" for the right to be employed. It's the other way around, right? They pay us to show up and do our jobs.

My point is that, while doing their jobs, employees have to produce more in value than they cost; otherwise, the company is on its way to going to go out of business.

So, instead of focusing on the money they earn, encourage your people to look at how much they make for your organization. The more valuable they become to you and the organization, the more money will be made by everyone.
"There is no future in any job;
the future is in the person who does the job. "
Certified Speaking Professional Mel Kleiman is an internationally recognized speaker, consultant and author on strategies for hiring and retaining the best hourly employees and their managers. He is the president of Humetrics, a leading developer of systems, training processes, and tools for recruiting, selecting, and retaining an hourly workforce. For more information, call (713) 771-4401, email mkleiman@humetrics.com or visit www.humetrics.com and www.kleimanhr.com.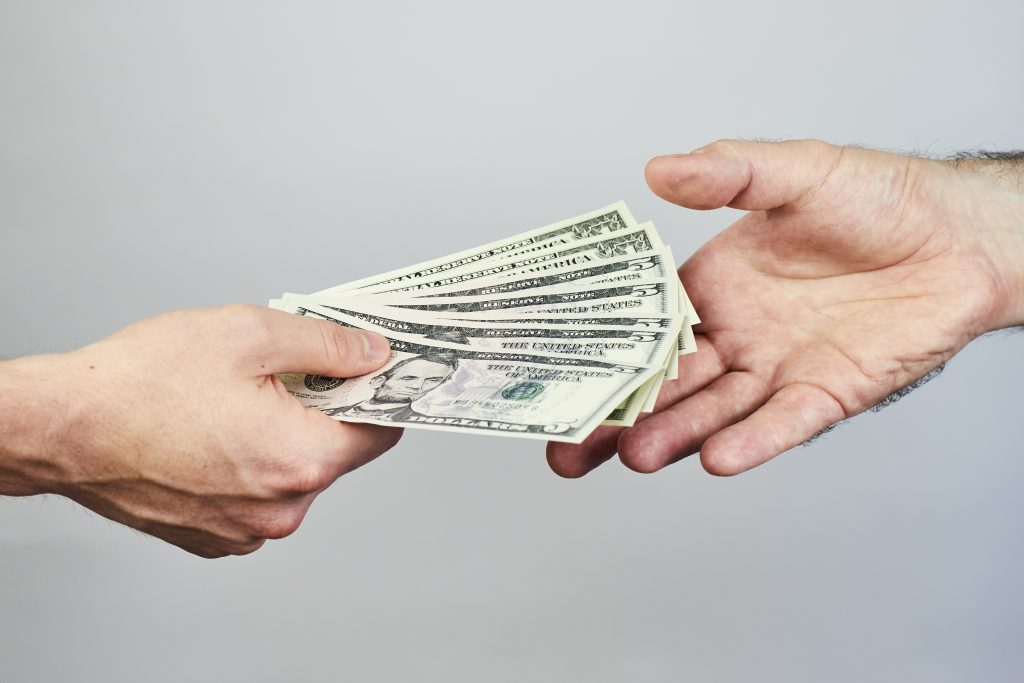 April 3, 2019
By: Certified Speaking Professional, Mel Kleiman, President
10. You make your onboarding program an exercise in tedium. Employees are most impressionable during the first 60 days on the job. Every bit of information gathered during this time will either reinforce your new hire's "buying decision" (to take the job) or lead to "Hire's Remorse."
9. You treat everyone equally. This may sound good, but your employees are not equal. Some are worth more because they produce more results. Some prefer hands-on management while others would rather take the ball and run with it. The key, then, is not to treat them equally, but to treat everyone fairly and with respect.
8. You have dumb rules. I did not say have no rules, I said don't have dumb rules. Great employees want to have guidelines and direction, but they don't want to deal with rules that get in the way of doing their jobs or that conflict with the company's stated values.
7. You don't recognize outstanding performance. Remember Psychology 101 — Behavior you want repeated must be recognized and rewarded – immediately.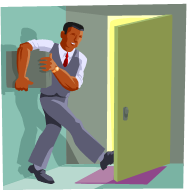 6. You don't keep your people informed. You've got to communicate not only the good, but also the bad and the ugly. If you don't tell them, the rumor mill will.
5. You don't develop an employee retention strategy. Employee retention deserves your attention every day. Make a list of the people you don't want to lose and, next to each name, write down what you are doing or will do to ensure that person stays engaged and on board.
4. You do tolerate mediocrity. A-players don't have to or want to play with a bunch of C-players and they will come to resent having to carry the load created by those who do just enough to scrape by and collect their checks.
3. You don't do employee-stay interviews. Wait until a great employee is walking out the door instead and conduct an exit interview to see what you could have done differently to keep them on board.
2. You don't have any fun at work. Where's the written rule that says work has to be serious? The notion that work cannot be fun is actually counterproductive. The workplace should be fun. Find ways to make work and/or the work environment more relaxed and enjoyable and you will have happy employees who look forward to coming to work each day.
1. You do micromanage. Squash creativity and innovation in the bud by telling them what they need to do and exactly how to do it. Don't tell them why it needs doing or why their contributions are important. And, above all, don't ask for their input on how it might be done better.
Learn more at www.humetrics.com
April 2, 2019
After a fire took the original building, the owners of Pik-A-Pop Mini Mart decided to rebuild. On October 11th 2018 they reopened with a larger space, continuing their tradition of foodservice for the community. Ganta Gill and his business partners Sukhjivan S Gill, Sukhchain S Gill and Sukhmander S Gill have created a 10,000 square foot convenience store to meet the community's needs.
Being a destination location, the menu was of the utmost importance. For the size of the market the best option was a Quick Service Restaurant and they chose Chester's Chicken. With a national brand identity and a full menu of fried chicken, tenders and sides available through the program, this was a great option for them to help bring the community back through their door.
Rebuilding took most of the energy so focusing on a menu required some work but with a good crew in place and support from their Harbor team James Caldwell, Justin Nelson and Sandy Bates they were able to open on time. With the whole team on deck it took a few months for everything to be up and running but now they are supplying the community with fresh fried chicken, a hot case full of signature items and smiles all around.
To further support the brand, they had Watertown coffee installed. As a premium product with regional brand recognition, this was a perfect fit to draw travelers and locals alike. To learn more about these programs and how Harbor can support you with your projects whether a rebuild, an expansion or converting an existing space, reach out to your Harbor Rep today.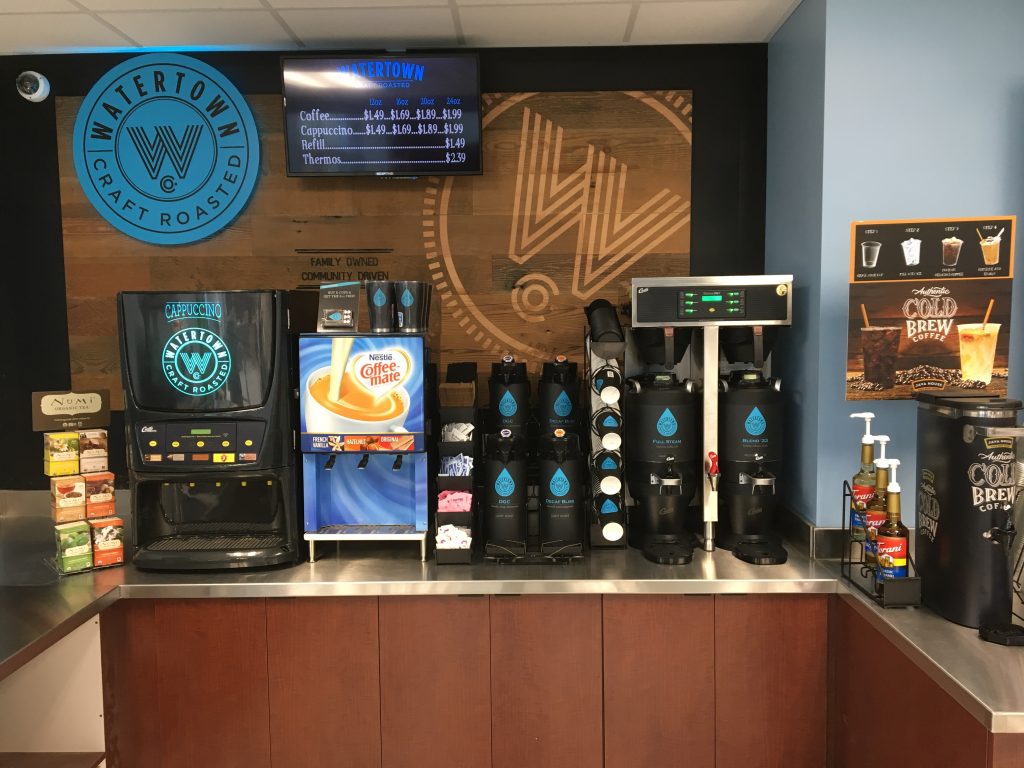 April 2, 2019
Snack Bars have increased 50% in sales growth over the last 5 years.
Snack Bars sales trends are now flattening after 4 years of steady growth, but remains a $85 million dollar category in convenience stores on the West Coast.
What's driving this nutritional sub-segment?
Increased demand for organic snack bars
In today's world consumers are concerned about the origin and quality of ingredients used in the preparation of food products, driving the popularity of organic
packaged foods.  Organic snack bars fit with health-conscious consumers, and "organic" is an attractive attribute that wins over
processed foods with chemical additives.
Rise in demand for vegan snack bars
Consumers who lead a vegan lifestyle choose to stay away from products derived from animals, whether it be food, clothing or accessories, and they opt for healthy substitutes for meat, dairy and other conventional sources of protein. A vegan diet is perceived to be healthier than a meat-based one. It is estimated that over 7.8 million Americans follow a vegan diet and lifestyle. With the increasing vegan culture, packaged foods like granola bars that have vegan specifications are growing increasingly popular among consumers. As a result companies are driving more varieties of vegan snack bars such as Lenny's & Larry's and others.
Demand for high-protein snack bars
With 80% of U.S. consumers snacking at least once a day, protein and fiber are the two ingredients consumers look for in snack bars. Millennials, baby boomers and other groups are consumers of high-protein snack bars.
Manufacturers tote protein and fiber formulations in their snack bars to capture consumer attention. As
plant-based proteins are rich sources of protein as well as fibers, they are being used as ingredients in the
manufacturing of snack bars. For example, pea protein is used in the making of snack bars, as it contains around 90 percent of protein. In addition to that, it is highly digestible and gluten-free. It is ideal for those who follow diets that have a low glycemic index.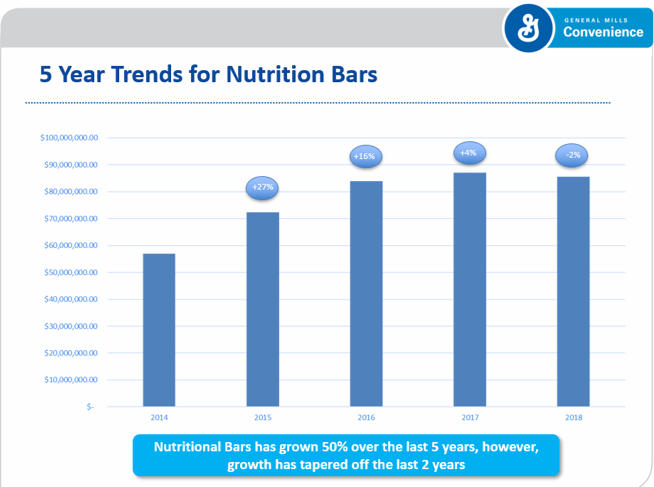 Nutritional bars account for 71.4% of the Snack Bar Category
Performance bars (Heavy Protein) + wellness bars make up the nutritional bar segment and account for a large and growing segment of the category. The treat bar category is sitting at 16.4% with options that are indulgent. The last sub segment is the grain bars at 12.3%.
March 18, 2019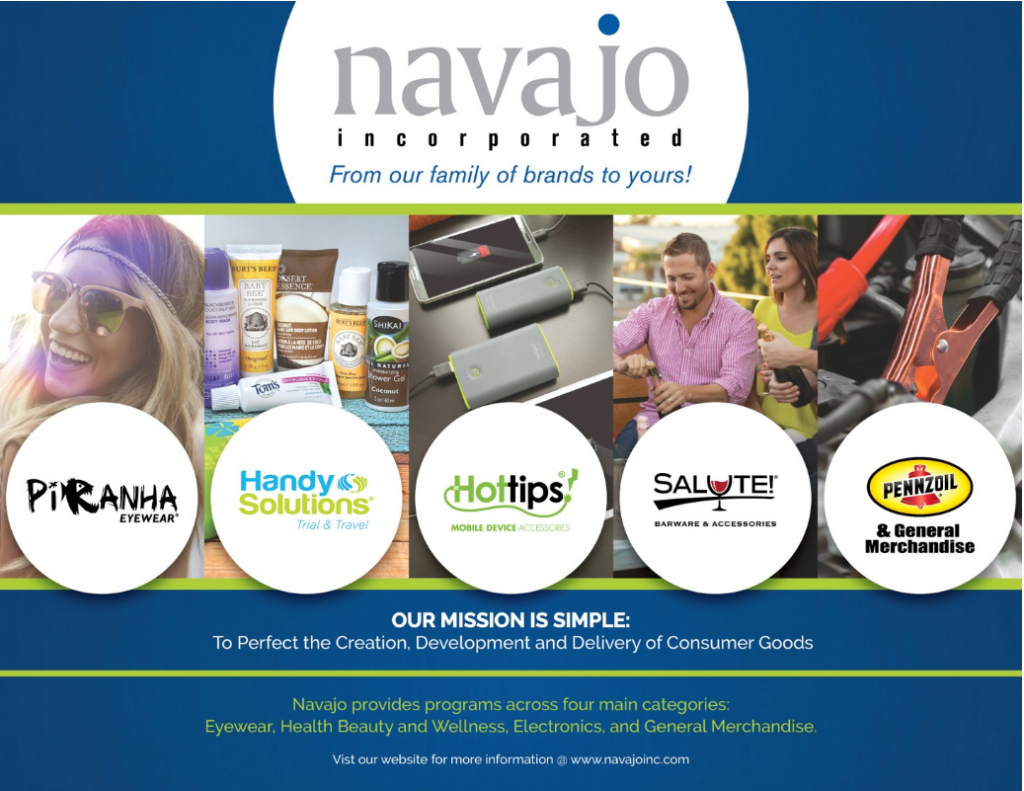 Navajo Program and Category Solutions Navajo Incorporated is the designer, manufacturer and distributor of Piranha® Eyewear, Hottips!® Electronics Accessories, Pennzoil® Automotive Supplies, Salute® Barware and is also the largest distributor of Trial & Travel size Health & Beauty products in the USA.
Healthy & Beauty: Trial size, natrual & organic, multi-cultrual, beauty trial size cross dock or warehouse programs.
Checkstand Program: Fully managers GM and HBW front end program.
Hottips Cell Phone Accessories: Multiple distribution options. Top quality MFI certified products. Full line of packaged and grab & go items. Customizable displays to support multiple placements like inline, side panel, checkstand and promotional.
Eyewear: Multiple distribution options. Fully serviced program with Regional POGs or clusters based on demographics. Customized displays to support multiple placements like inline, side panel, checkstand and promotional.
General Merchandise: Automotive – full line of licenses Pennzoil products or private label capability. Barware, Chefware, Office & Pet are also available.
The Navajo objective is to go beyond just price & products to drive category sales and purchase frequency by enhancing the overall shopper experience.