New Products from Jack Link's Protein Snacks
August 28, 2019
The protein snacking company creates category growth with products for new consumers and new occasions
Jack Link's Cold Crafted
New to the brand, Jack Link's Cold Crafted brings two Wisconsin delicacies together – smoked meats and cheese – in one delicious offering. The new Jack Link's Cold Crafted will be available in the refrigerator aisle and the fresh snacking area.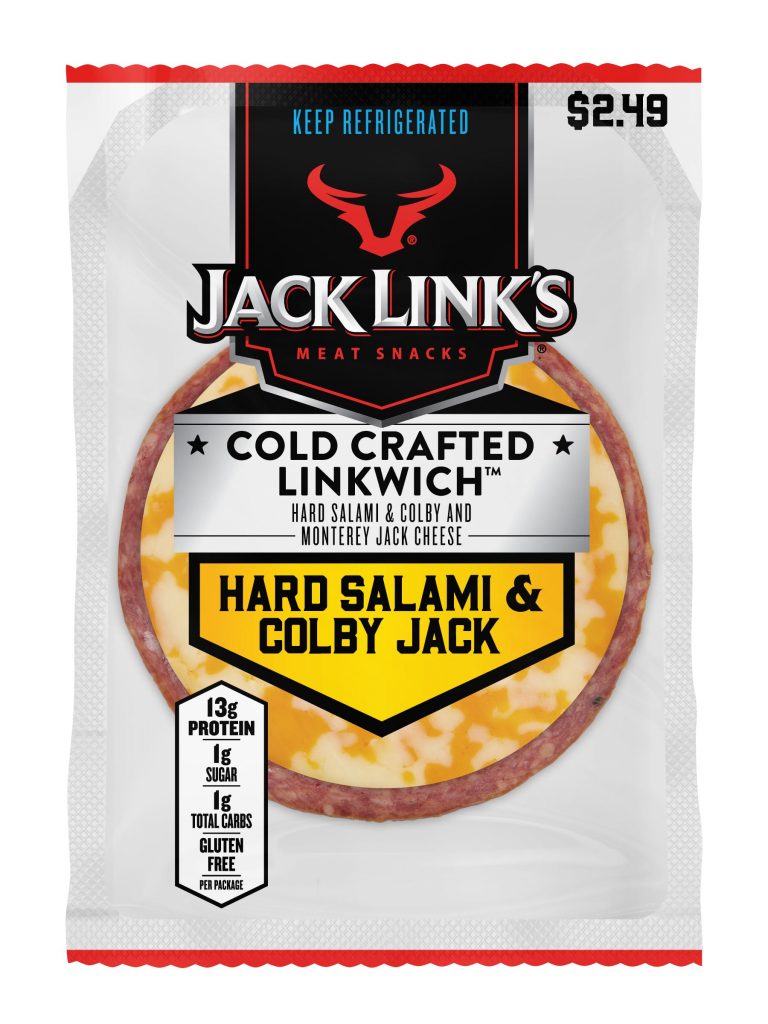 The new line includes:
Cold Crafted Beef & Cheese Snack Sticks: Made with 100 percent beef and real Wisconsin cheese, Cold Crafted Snack Sticks will be available in the following varieties: Smoked Meat Sticks (Original, Loaded with Pepper Jack, Loaded with Cheddar Cheese); Beef and Cheese Bites; Smoked Meat Sticks and Cheese (Cheddar and Pepper Jack).
Cold Crafted Linkwich: Made with premium cured meats and real Wisconsin cheese, this hand-held snack was inspired by the eating habits of busy families. Linkwich is a line of family-friendly, protein snacks with a grab-and-go combo offering 15g of protein in one serving and only 1g of carbs and sugar. Launch includes three varieties: Colby Jack & Hard Salami, Pepper Jack & Genoa Salami and Cheddar and Hard Salami.
Jack Link's Bars
Snack bars are one of the most popular ways to get through the afternoon slump, but they don't come without sacrifice. A lot of options may taste great but are full of calories, sugar, or can lack the protein you need to get through the day. Jack Link's is changing the game in a simple way: bringing the benefits of meat to keep you satisfied without the guilt and with great taste.
Jack Link's bars are currently available in three delicious flavors: Original, Teriyaki and Cracked Pepper

Jack Link's Steak Bites
Eating America's #1 meat snack brand on the go just got easier, thanks to Jack Link's Steak Bites. The new on-the-go snack gives consumers exactly what they want – a high-protein, low-fat, handheld snack at an awesome value. Made with 100% beef, the steak bites are an excellent source of protein with 17g of protein in one single pack and only 110 calories. Flavors include Original and Teriyaki.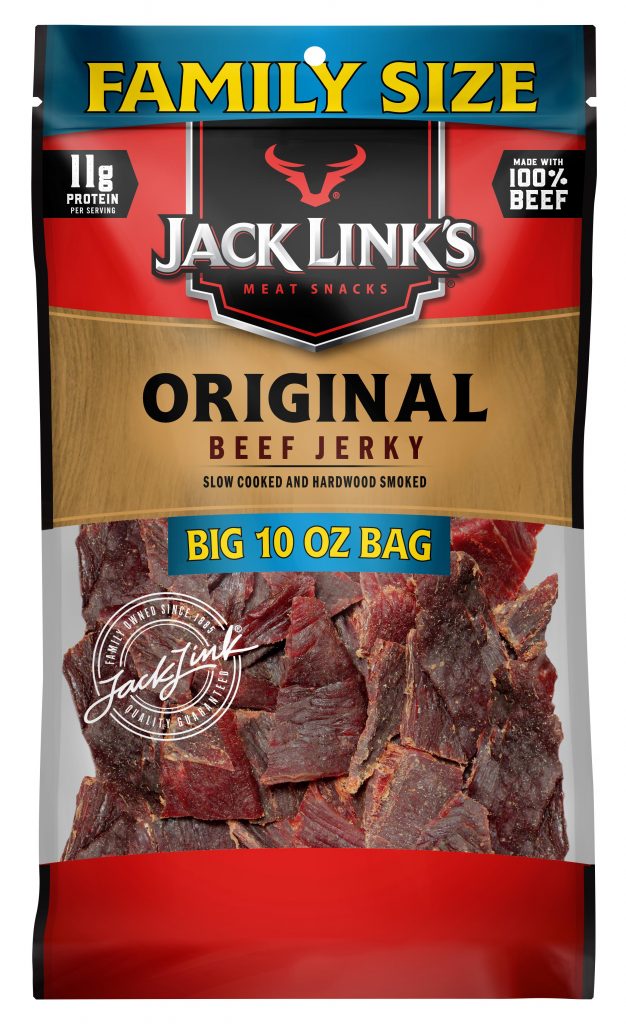 Jack Link's Big Bag
Consumers are purchasing more big bags of jerky for larger occasions, more frequent snacking and larger households. Jack Link's 10oz bag delivers an incredible value for consumers favorite flavors and forms – Original, Teriyaki, Peppered, Sweet & Hot and Teriyaki Tender Bites.