Meet Our Customer Service Department
July 26, 2019
ABOUT OUR CUSTOMER SERVICE DEPARTMENT
Meet the people who process your orders every day. The customer service department is comprised of thirteen team members. Our Customer Service Representatives are truly "Obsessed With Your Success" and will do everything in their power to make sure they serve our customer's efficiently and accurately. From recommending products, resolving issues and taking orders, our friendly Representatives strive to make it "easy" for our customers.
"I love the one-on-one interactions that we get to have with our
customers daily and the ability to get to know them. It really creates strong
relationships and teaches you that we are all a team. You learn that the success of others is also your success and vice versa. Teamwork makes the dream work!" – Alexis Marx, Customer Service Representative
WHAT HAPPENS WHEN YOU PLACE AN ORDER
There are a variety of ways you can place your order with Harbor, but all of them are processed by our Customer Service department. Once an order is received in the system, a Customer Service Representative, who is responsible for a specific set of routes each day, reviews the order looking for duplications, excess quantities or any oddities. They will also check to make sure the order is similar in size to previous orders, as well as making sure we have an order in the system. If necessary, they will contact the customer to confirm quantities, items, etc. Once all orders on a route are verified, the route is closed. Transportation then takes over and releases the route to be built on the truck and delivered to the store.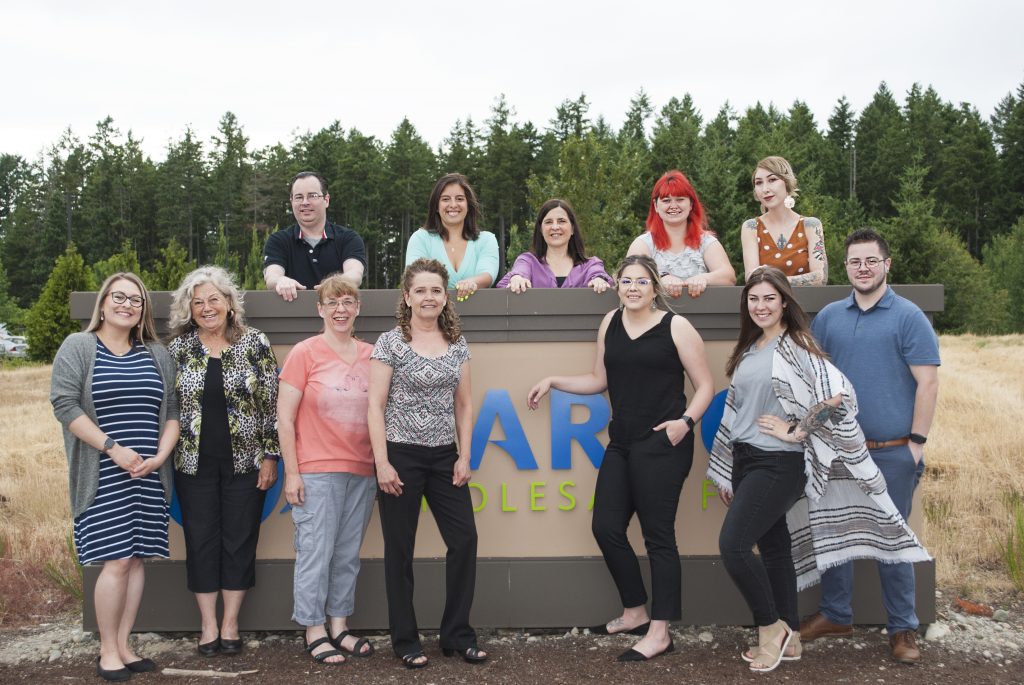 "What I Love about Customer Service is that it is NEVER boring! Harbor has so many great customers that it's easy to go the extra mile to meet everyone's needs. We get to be involved in so many aspects of the business that allow us to learn so much about our custoemrs and about Harbor!" – Joy Stidd, Customer Service & Sales Support Lead
Thank you to all of our customers who work with us and our Customer Service Team each and every day!