The Importance of Cleanliness
December 11, 2017
By: Melissa Molnar, Digital Marketing Specialist
Did you know that litter is the most highly cited reason why people don't want to shop at a convenience store? First impressions are important, and having a clean exterior and interior matters. Harbor offers solutions to keep your store neat, including cleaning supplies, trash bins, liners and restroom supplies.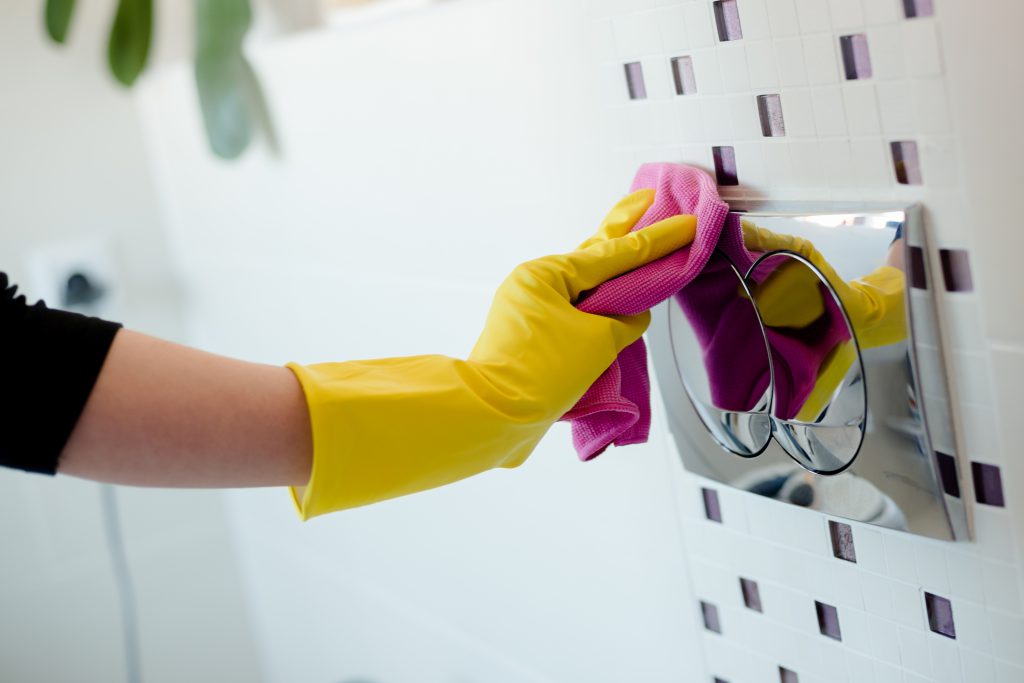 Customers stopping in your store will most likely be using the Restroom. This is one of the most important places to keep clean in your store. According to NACS, more than 2/3 of consumers said they were likely to use the bathroom in a convenience store over their seasonal travels. Most people use a restroom before making a purchase, and that first impression of restroom cleanliness will determine whether that purchase will be made. If a customer uses a dirty restroom, they may assume the rest of the store is not clean too. If you are looking to improve your restroom cleanliness, Harbor carries restroom and cleaning supplies.
Another important location to keep clean is the front counter. This is where customers break out their wallets to spend money. Keep the front counter attractive and litter free. Store a cleaner behind the counter to wipe down the check-out area every now and then. Not only will this cut down on germs, it will also keep the counter spotless. Harbor can help you find the cleaning products and tools to impress even the most finicky customers.
Are you finding litter outside of your store? Consider where customers park their cars around your location, and move trash bins to these spots. Customers may not walk an extra few steps to find a trash bin, but if you place that trash bin right by where they are already parked, they are more likely to properly dispose of their garbage. Harbor also has trash bins that you can order to keep your outside area spotless.
Overall, cleanliness matters. A clean store is a happy store, and means happy customers. Proper trash receptacles, clean restrooms and a nice front counter will help to keep your store neat a tidy, and will bring more customers into your store to spend more money.