Fuel Your Game With Mondelez
August 28, 2019
Mondelez has it's three young adult brands, Chips Ahoy, Trident and Sour Patch Kids, working together to appeal to gaming consumers with their most recent promotion. Mondelez is giving away sought-after gaming prizes and also unlocking exciting exclusive in-game content from purchasing Mondelez products!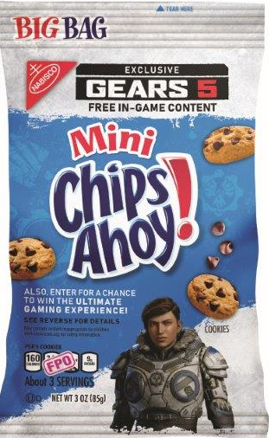 Packs for Sour Patch Kids and Trident Vibes brands are being released with graphics of video game characters and contain codes to unlock in-game items.
How can your customers participate in this giveaway from Mondelez? Harbor is currently carrying two displays that carry participating products. The Floorstand has Trident Vibes Gum, Chips Ahoy Cookies, and Sour Patch Kids, which are all participating brands.
67% of US households own a device to play video games and 65% of US households have at least one person playing 3+ hours of games of week. Gaming can be done and consumed in a variety of ways from console, to casual to e-sports.
Gaming is a snacking occasion with 94% of games indulging on their favorite treat while playing games. Bring those customers into your store by carrying the Mondelez floorstand with the participating products with their exciting gaming giveaway! Talk to your Harbor Rep to learn how you can add this floorstand to participate in Mondelez's giveaway.