Foodservice Spotlight: River Rock Tobacco and Fuel
February 1, 2019
River Rock Tobacco and Fuel has cornered the fried chicken market.  With two Henny Penny  pressure fryers and a dedicated team they have built a private label convenience foodservice operation that is cooking all day long.  With the help of Foodservice Developer Drew Rochon the fried chicken focused menu is supplemented with side dishes and convenience classics such as corn dogs and deep fried burritos.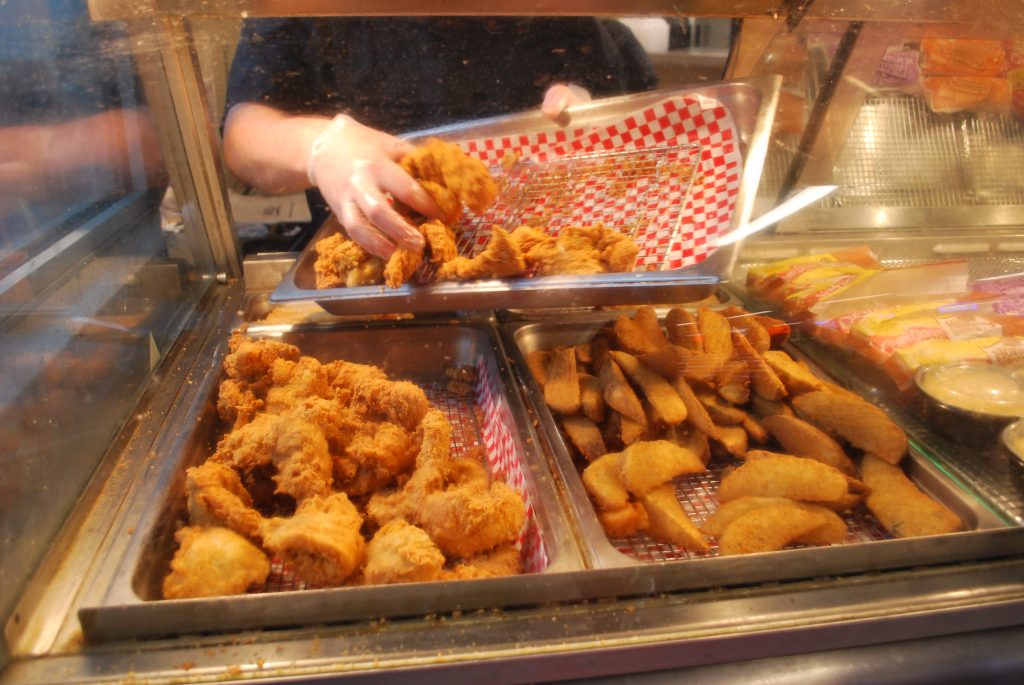 Even with the heavy chicken focus, all day parts are represented.  They do feature breakfast burritos and sandwiches in the morning and having these breakfast standards available is very important for the customer base.  Located just off of I-5 in an area where on-the-go meals and snacks are incredibly important, River Rock has maximized their ability to meet these needs.
Private label is very important to them as their brand is very recognizable in the community.  They have worked with Drew to create their own coffee brand as well as the hand breaded chicken program from the ground up.
Working directly with Harbor Wholesale Foods to build the menu has been a key to their success.  Partnering with their Foodservice developer has opened new opportunities for River Rock to take advantage of everything from menu boards to private label branding.  This partnership has set the store up to continue to support the community that has given them so much.