Get To Know Brakebush
September 7, 2018
In 1925, Bill and Otto Brakebush bought a Chevy truck and went into business buying and reselling eggs.  From Westfield, Wisconsin, they delivered their product to Madison, Milwaukee and Chicago.  Bill and Otto started more than a business, they established a proud tradition, one that would thrive and grow into the next century.
Today, Brakebush remains a family owned company under the leadership of Carl Brakebush.  Third generation family members hold key management positions in the company including Purchasing; Research & Development; Operations; IT; Facilities Management and Transportation.
Commitment to reinvest in the company through multiple plant expansions; installation of state-of-the-art equipment, and its people have secured jobs for over 1,900 team members.
Brakebush continues to be guided by the principles of trust, honesty and respect for fellow employees, integrity, forgiveness and commitment.
Brakebush has had a long record of success and its product line continues to expand to meet the changing demands of its customers.    The company vision is to be the leading US family owned supplier of great tasting chicken to the food industry
Brakebush Brothers family business started with one truck in 1925.  Farming sandy soil had its challenges so the brothers took an entrepreneurial risk to begin taking local livestock and poultry to major markets in Madison and Milwaukee.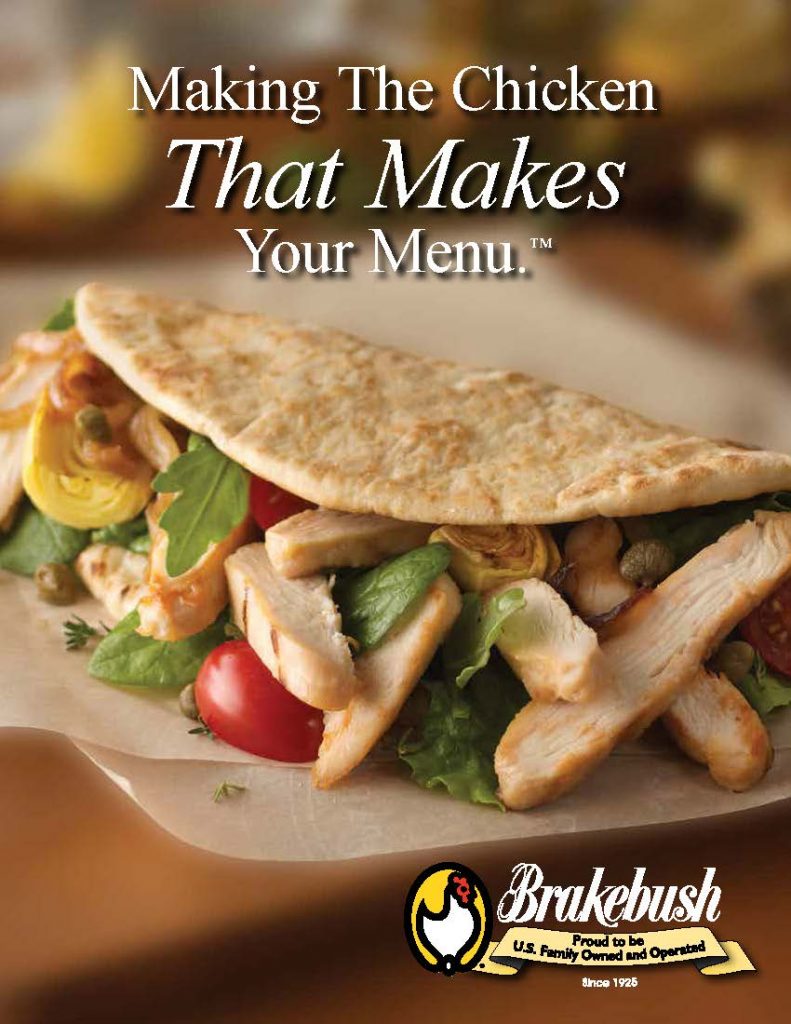 As their business grew, they bought eggs from local grocers and sold them where greater demand existed.   In a logical next move, Brakebush began picking up live poultry, dressing and freezing it as a service to their customers.   A dressing and freezing facility was built and this started Brakebush in the food industry.
What started with one truck has grown to a fleet of over 35 with product produced in three production facilities (a fourth in Mocksville, North Carolina will be up and running in spring 2019)
Today Brakebush continues to provide the highest quality chicken products to the food service industry.
50% of the third generation is involved in key management positions within the company.
A love for transportation from its founders has allowed Brakebush to branch off a separate trucking and transportation business.   Under the leadership of Carey Brakebush, Brakebush Transportation now has a fleet of trailers handling the majority of company shipments plus work with other Wisconsin based food companies assisting them with their transportation needs.
The same values that drive the Brakebush business also drive their community involvement.   These values are past down to family members and future generations.
Brakebush currently employs 1100 people in Westfield; 725 at its Irving, Texas location and 75 at the Wells, Mn. facility.  165 or 15% of Westfield team members have been with the company for 20+ years.
The family also feels it's important to give back and does this through programs like Feeding America and the American Cancer Society; and contributions to local fire and rescue departments and food pantries.  Brakebush serves as the Wisconsin branch for Orphan Grain Train.  Through its support, 42 truckloads of food, clothing and medical supplies were shipped to locations around the world.   In fact, 10% of net income goes to charity via a family charitable trust.
Located in a small town with a population of 1,250, it's important to both Brakebush and the community to provide local employment.  Additionally, the company believes in being active and supportive in their communities through volunteerism.
Brakebush customers prosper through innovative solutions and highly personalized relationships. Brakebush treats its customers, suppliers, employees and all people associated with the business as they wish to be treated; be socially responsible; and work to continuously improve all aspects of the business.
Brakebush prides itself on purchasing supplies and raw materials from local and Wisconsin companies.  100% of pallets, boxes and labels and 40% of seasonings are purchased from Wisconsin based companies.
Being an agricultural company, the family understands its impact and responsibility to the environment and local communities.   With over 2000 acres of forest and farmland, Brakebush has a negative carbon footprint and has many other sustainability initiatives in place.